Join us in honoring Bob Ehlen's retirement. He served as GCI pastor for 15 years and as an elder, facilitating a fellowship group, for the past seven years in Missouri.
Congratulations, Bob and Jan! We are very grateful to both of you for your many years of faithful service.
We wanted you to hear from Bob in his own words.
---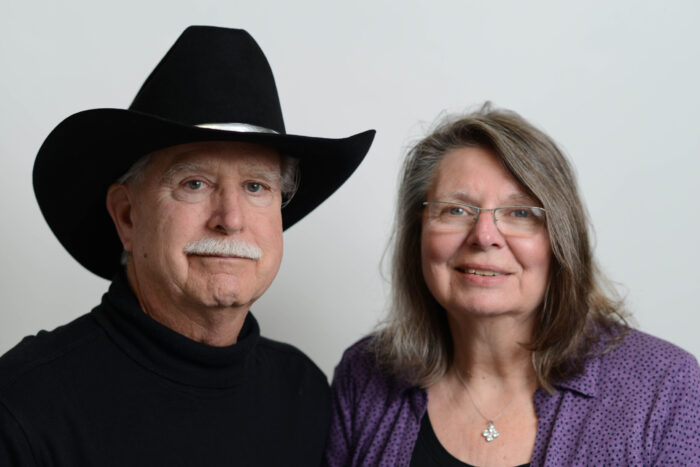 Our journey started in 1968. Together, with our two sons (our daughter came later), we encountered the church through my mother and brother. We were baptized shortly thereafter.
Since the church hall needed to be set up each week, I became interested in helping set up chairs. There was a catch, though. I was told I needed to go to Spokesman Club to be able to help. It seemed a bit strange for chair set-up, but I joined and graduated. Some years later, when a graduate club was formed, I was appointed president. Eventually, Jan and I were ordained as deacon and deaconess, and we continued to serve in many areas, like organizing socials, potlucks, picnics, and in the choir. Jan also served in the women's ministry.
In May 1992, I was ordained as an elder. It happened the day before our daughter got married, and I was told I could officiate their wedding. But everything was so new to me, I didn't think I was ready for that. We continued to serve in the local area.
Things were changing in our church. God, the Holy Spirit, was leading us in new teachings and new understandings of what the Scriptures were saying and or not saying. It was a time of uncertainty for a lot of members. It was sad to see some members in turmoil.
As time passed, the opportunity opened to start a new church location. I was told I would be the pastor of that congregation. It was a new beginning and a very new experience for us. It was certainly different pastoring a congregation instead of just giving Bible studies and sermons occasionally.
I think, not until changes came in our doctrines, did we fully realize that the new covenant was fully in force now, and that our salvation didn't depend on laws, days, food, nor any person. Nothing that we did or didn't do was the way to salvation; no person can bring about our forgiveness and salvation, only Jesus.
Our salvation depends on what Jesus did for all his creation. We found it to be such a relief that it didn't depend on our righteousness but on Jesus.
During my time pastoring, I was blessed to be able to baptize some of our grandchildren and others who accepted Jesus as their Savior. Once another pastor and I visited a prison to baptize one man and ended up baptizing eight. It was also rewarding to be able to marry couples, especially some of our grandchildren.
Retiring, after 31 years in ministry, will give us time to travel and see more of our beautiful country.
Bob & Jan Ehlen