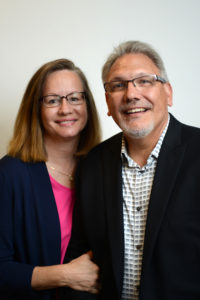 Dear GCI Family and Friends,
Culture is made up of language, habits, ideas, beliefs, customs, symbols, social organization, inherited artifacts, technical processes, and values. As I travel the world serving GCI, I observe distinct ways of being from country to country, and even region to region. However, a common phrase that I hear across our churches is, "We are GCI!" This warms my heart and speaks to the unity that can only come by the presence of the Holy Spirit.
As an organization, GCI has its unique culture. GCI culture directs our understanding to what is true, our will to what is good, and our discernment to what is beautiful. A journey through our GCI website will give you an overview of the GCI culture. Sure, you will see evidence of our branding in color schemes, symbols, and language, but most importantly you will see the triune God revealed in the person of Jesus. You will constantly see humanity held up as children of God made in his image and created for salvation, not destruction. You will see the promotion and practical support of the church. The church is highly valued, and it is through the life of the church that we best participate with Jesus by the power of the Spirit. Thank you to the media team that keeps us grounded.
In my previous Update letter, I spoke about the culture of liberation that we are growing towards. It was described through the tool of the "Support-Challenge Matrix." It is from this matrix that we get our GCI philosophy of "High Support, High Challenge, Grace Always." This wisdom to live by finds its genesis in Jesus Christ.
There is no higher support than the second person of the Godhead becoming flesh and blood, then going to Calvary's cross to lay down his life for all of humanity. It was an astounding sacrificial act that changed the course of a fallen world. No greater love have we ever known or ever will.
There is no higher challenge than what Paul said in Ephesians, "…until all of us come to the unity of the faith and of the knowledge of the Son of God, to maturity, to the measure of the full stature of Christ." (Ephesians 4:13 NRSVA) Jesus desires for us to not only be saved by his love, but to be transformed into his image and to be fully alive in him.
Read More