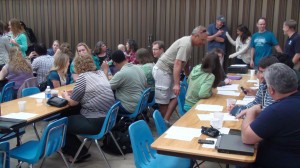 GCI's Generations Ministries (GenMin) recently held its annual summit at Mt. Lebanon Camp and Conference Center near Dallas, TX. The event was attended by about 100 GenMin leaders and workers. Activities included times of worship, presentations and break-out discussions. Plenary presenters included Joseph Tkach, Dan Rogers, Ted Johnston, Greg Williams, Mark and Anne Stapleton, Carrie Smith, Sarah Miles and Jeb Egbert.
A principal focus for the summit was to explore GenMin's mission to help congregations build cross-generational communities that share actively in Jesus' mission. A principal GenMin concern is helping churches identify, equip and deploy a new generation of ministry workers, pastors and church planters. Toward that end, GenMin programs are designed to be "incubators" of young leaders.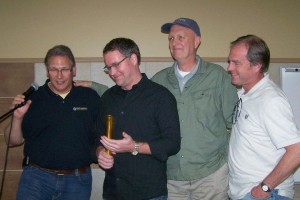 This year's summit was an encouraging demonstration of progress, with several "leadership batons" passed to younger leaders. GenMin director Greg Williams passed his baton to Anthony Mullins, who will serve as the new GenMin director. Following that, several GenMin camp directors passed their batons: PD Kurts passed directorship of Higher Ground Camp to Natalie Wendt; Anthony Rice passed directorship of YES Camp to Brandon Antwine; Jeff Broadnax passed directorship of New Heights Camp to Dishon Mills; and Jay Richie passed directorship of Pathways Camp to Aaron Frim. It was also announced that Darlene Davis will direct the newest addition to GenMin's camp ministry family – Camp Oasis in Tennessee. Congratulations to these new leaders, and thanks to those who have served so well!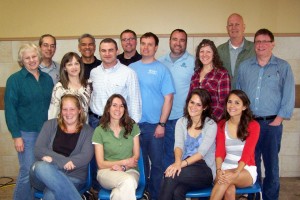 It was also announced at the summit that GenMin has formed a Mission Event Resource Team, made up of leaders from GenMin short-term mission agencies and others with mission experience. The team met at the summit to brainstorm ways to help resource GCI congregations and ministries for conducting mission events of their own to reach out with God's love both locally and globally.
To learn more about GenMin's camps, mission events and other programs, go to http://genmin.gci.org/.