"I think it was one of the happiest, most positive conferences I have ever attended in the church. It showed that the concept of the various generations represented in our church working together is not just a nice idea. It really is happening."
This was John Halford's observation after attending Converge East, where about 100 men and women from GCI Generations Ministries (GenMin) camps, mission events and administration gathered last weekend near Columbus, Ohio. Also participating were GCI youth ministry leaders from Canada as well as other guests.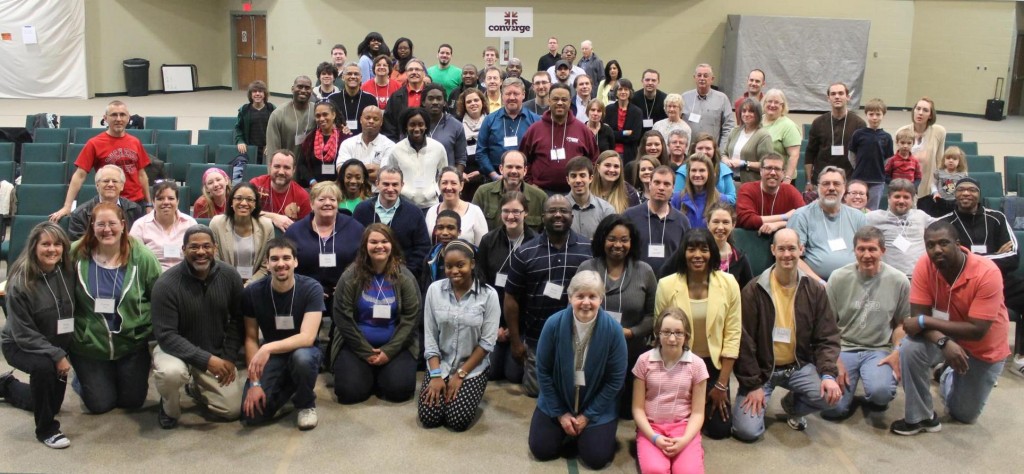 Converge is the annual summit of GenMin's leaders, held this year in two locations: Southern California (last February—click here for a report) and recently in Ohio. The purpose of Converge is to gather for inspiration, encouragement and instruction. Participants worshiped, shared meals and fellowship, and participated in discussions about various aspects of GenMin camp and mission event ministries.
Presenters in Ohio included Dan Rogers, Gary Deddo, Cathy Deddo, John Halford, Anthony Mullins, Ted Johnston, Greg Williams, Jeff Broadnax, Anne Stapleton and Mark Stapleton. Moving testimonies were given by participants representing GenMin's cross-generational ministry focus. Here, from Stephen Symonds, is a montage of pictures and video clips from Converge East: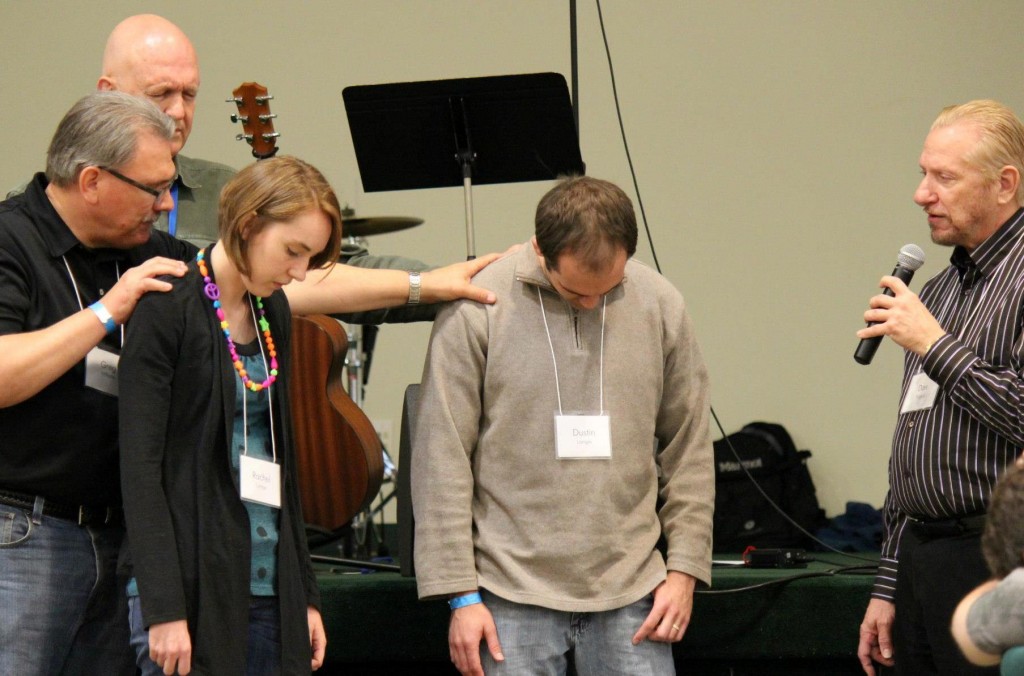 An event highlight was the ordination of Dustin Lampe as a GCI elder (see picture above). Dustin was hired recently to serve as assistant pastor in the GCI Cincinnati, West congregation where Rick Shallenberger is senior pastor. Dustin recently completed a Master of Arts degree in Christian Ministry at Friends University in Wichita, Kansas. Dustin learned about GCI from Friends professor Dr. Chris Kettler, who has appeared on GCI's You're Included program discussing Trinitarian theology.
Converge East was coordinated by GCI Columbus pastor Jeff Broadnax, who also serves as GenMin camps coach for the eastern United States. Converge West was coordinated by GCI San Diego pastor Mark Stapleton and his wife Anne who serve together as GenMin camps coach for the western United States. For more about the ministries that GenMin provides in service to GCI congregations, click here.