The family and congregation of long-time GCI pastor George Affeldt request your prayers for George, who currently pastors GCI's church in Sioux Falls, South Dakota.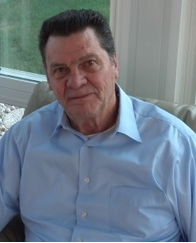 Last week, George fell and his wife, Jacki, could not get him up, so she called 911. He was transported to the hospital, where a CT scan revealed a kidney stone lodged between his kidney and bladder, causing serious infection.
George has been in ICU for several days. He is stable, though there is concern about his kidneys. The doctors found kidney cysts and stones. Though they are not ruling out dialysis, they are hoping his kidneys will function on their own.
It is anticipated that George will be in the hospital for a couple of weeks. Please keep him, his family and his congregation in your prayers.
Cards may be sent to:
George and Jacki Affeldt 508 North Marquette Avenue Sioux Falls, SD 57110-5736