This update is from Kernani Cheny, a pastor in GCI's congregation on the island of Martinique.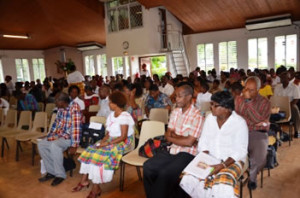 In late 2013 we celebrated the 50th anniversary of our GCI church in Martinique with a four-day gathering titled "Victorious through Grace." On this the occasion of our "jubilee," we were reminded of the victorious grace we have received through Jesus.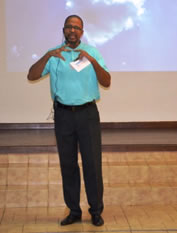 Guest speakers included Cris and Mary Vidal from Dominica, Ruddy Mills from Saint Lucia and myself, Kernani Cheny. The speakers addressed such topics as how changing your behavior doesn't give victory, the benefits of trials, our identity in Christ, the death of the old nature, why we sin, overcoming temptation, and the person of our great loving Father. Through these times of instruction, the Lord revealed himself in a wonderful way.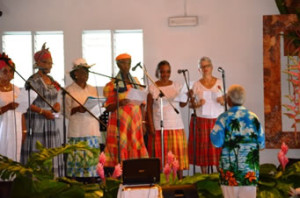 In a wonderful time of worship on Saturday, we focused on giving thanks for our journey as a congregation. About 200 people attended.
Sunday was outreach day. One group repaired and repainted the home of an elderly woman (see picture below). Another group focused on evangelism—talking with people in the neighborhood and distributing leaflets. We then came together for a delicious barbecue prepared by our wonderful cooking team.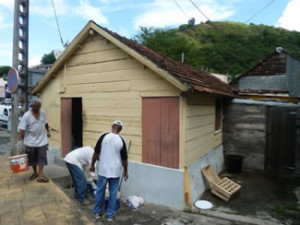 Our four days of celebration were filled with renewal and deep fellowship. We now look eagerly toward our future in Jesus. Like the apostle Paul, we want to "run the race" filled with gratitude and embracing our Lord's victorious grace. I ended the event quoting a Creole poet: "Sé l'espri ko ki mèt ko," meaning "Your spirit is the one who controls your being."
May the seed planted in this event bear more and more fruit in ways that glorify God.