A primary tool for recruiting and training new GCI pastors in the United States—a key part of our GCnext focus—is our Pastoral Internship Program. We are pleased to announce that two former interns, Carrie Smith and Bill Ritzman, were recently installed as pastors. Both Carrie and Bill continue their training for ministry through the degree program at Grace Communion Seminary.
Carrie Smith
It's a new beginning for Grace Fellowship, the GCI church that meets in Clarksville, Tennessee. GCI elder Carrie Smith recently was installed as the congregation's co-pastor, serving on a pastoral team with Ed Peters, Doug Tomes and Frances Sykes.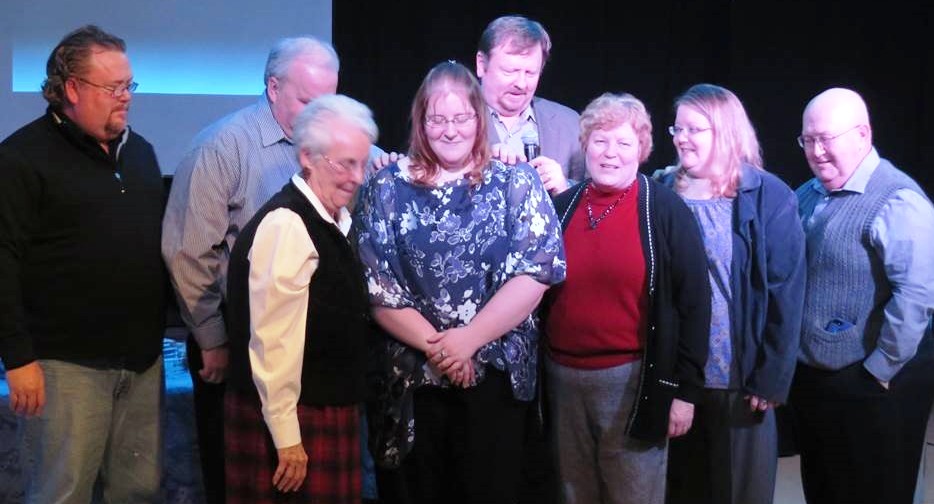 As shown in the picture above, Carrie (at the center of the picture) was blessed to have her father, pastor Tom Smith (far right), her mother Pam (third from right) and her sister Tonya (second from right) present for the installation service. District pastor Rick Shallenberger (center, back row) gave specific charges to Carrie and the congregation. He finished his presentation by saying, "God is doing a new thing, and for this we give him praise. God has work for you to do together as you participate in his mission of bringing many sons and daughters to glory." The family and pastoral team laid hands on Carrie as Rick asked God to bless both Carrie and the congregation.
Bill Ritzman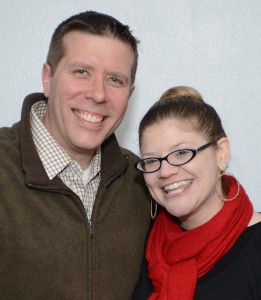 In a recent ceremony, Bill (shown with his wife Katie at right) was ordained an elder and installed as pastor of Christian Life Fellowship, GCI's church meeting in Des Moines, Iowa. Bill was interned by district pastor Karl Reinagel for two years.
Several members of Bill's family attended the ordination/installation service, including Mark Bannier (uncle) who pastors GCI's Macolm, Illinois congregation. Also in attendance were Doug and Betty Johannsen who traveled down from St. Paul, Minnesota. Doug is Bill's life mentor (part of the internship program). Mark, Doug and Karl joined with Beverly Worden—elder and leader of the pastoral care team prior to Bill's installation as pastor—in the laying on of hands during the ceremony.