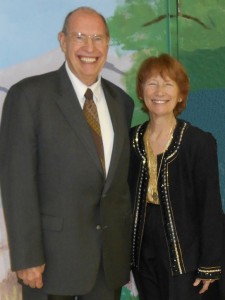 Congratulations to GCI pastor Ted Millhuff and his wife Lila from Tucson, Arizona. They celebrated their 55th wedding anniversary on December 19, 2013.
The couple met in Jacksonville, Florida in 1958 while attending military training. They both were sent for further air traffic control training to the US Naval Air Station in Olathe, Kansas. They married there and then sent to separate duty stations—Ted to the Marine Corp Air Station in Jacksonville, North Carolina and Lila to the Naval Air Station in Norfolk, Virginia.
The Millhuffs have three sons, two grandsons and three great grandchildren; all live in the Seattle area. Ted and Lila have been WCG/GCI members since 1963. Ted currently pastors GCI's congregation in Tucson.