In early May, 111 youth campers and over 50 staff members (pictured below, click to enlarge) gathered on the island of Luzon in the Philippines for six days of laughing, learning and growing together. Almost half of the campers were first-timers.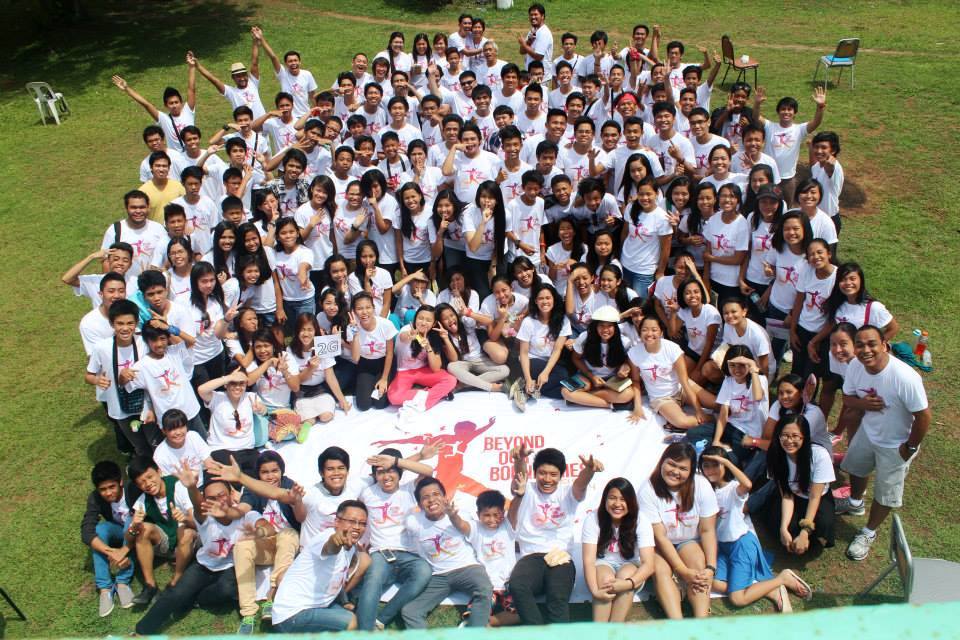 The camp theme, Beyond our Boundaries, was designed to help campers more deeply understand Christ's inclusive and self-sacrificing love, their identity in Christ and their calling to participate in the Lord's work in the world. Camp activities addressed spiritual formation, team-building and personal development. Each morning began with a worship service, followed by sports and Christian-living sessions. Activities included basketball, volleyball, swimming, dance and bonsai plant-making.
In keeping with the camp theme, campers participated in community service sessions. The helped out with chores in the camp and in the surrounding community. Other camp highlights included a bonfire, chats with dorm parents, a variety show featuring the campers, a sports fest and a dance on the last night.
In response to God's goodness and grace, we had the privilege of baptizing 11 young people. We praise God for the amazing things he is doing in and through SEP Luzon. We are grateful for the support of pastors and churches who go beyond the boundaries of nationality, status and age to make this life-changing program a continuing reality.
—SEP Luzon 2014 Planning Team