Steve Solari, senior pastor of Hope Community Fellowship, GCI's church in The Colony, Texas (north Dallas), provided the following update concerning a unique outreach opportunity for his congregation.
I met recently with our new neighbors—the Ring of Hope boxing club. Rich Lox, the club manager and head coach, and I shared our goals for reaching the surrounding community for Christ through building genuine relationships. Rich feels called to reach out to the youth of The Colony by giving them a positive after-school activity. There are many youth boxing programs in the U.S., but not many that are faith-based like his. Rich tells the story of how his childhood boxing coaches had a tremendous influence on him while he was growing up, and if they had only included Christ in their conversations he would have come to know God sooner. He wants to give that opportunity to others now.
Rich invited our congregation to participate in this outreach with him. Some of us already have started doing so (see picture below, where some of our members are helping set up the boxing ring).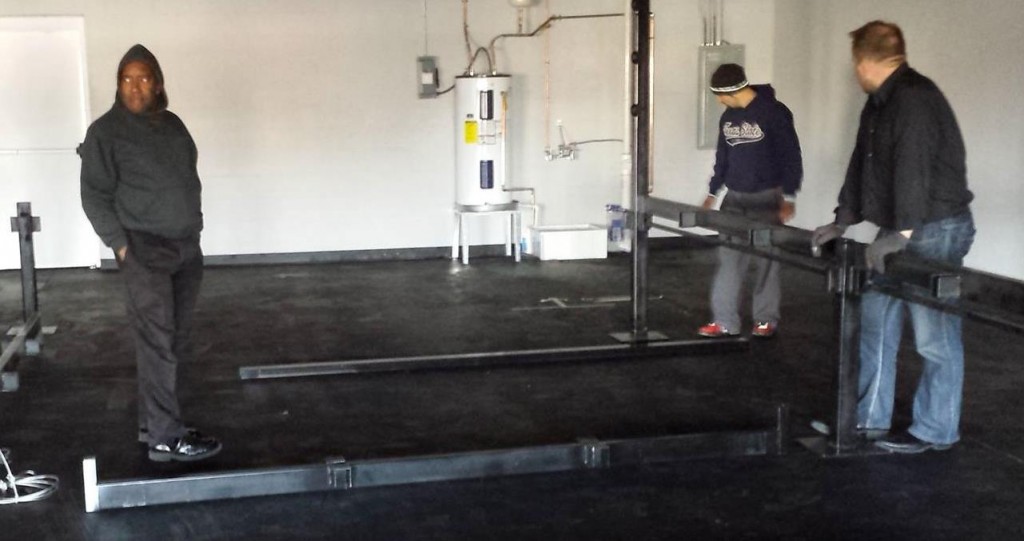 Time will tell where God wants us to go in terms of ministry partnership, but I have to say this: if our church building were a person, the shopping center where we're located would be its "lap." We've been praying as a congregation about how to expand our youth ministry, and here comes a group geared toward leading youth to Christ. They have landed, almost literally, in our lap!