Exponential is the premier annual U.S. gathering of church planters and others who are interested in planting and renewing churches. In 2015, Exponential conferences will be held in Tampa, FL in April (Exponential East), and Los Angeles, CA in October (Exponential West). The theme of the 2015 gatherings is Spark—igniting a culture of multiplication.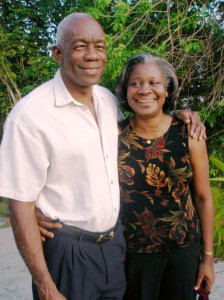 Exponential recently announced that a team from GCI will conduct a pre-conference "bonus session" at the Exponential East gathering. Led by GCI-Caribbean regional pastor Clifton Charles, the GCI team will make a presentation entitled "Share Your Faith." Here is a brief description from the Exponential website:
Grace Communion International will be hosting a bonus session at Exponential East this year entitled: Share Your Faith. People don't share their faith for two reasons, not knowing what to say and fear. This simple but effective way of sharing our faith that you will learn in this session can be used in most any witnessing situation, reducing fear. The session will be facilitated by Clifton Charles, Fred Kress and Arthur Hallett (from www.exponential.org/gcihostsbonussession/).
Concerning the conference, Clifton wrote this:
Our congregational leaders in the Caribbean are enthusiastically embracing this year's Exponential conference. We are excited about the time we can spend relationally together amidst such an important conversation about multiplication. I know how busy everyone is, but let me strongly encourage you to carve out the time to attend. I believe this year's conversation can make a huge difference in our future.