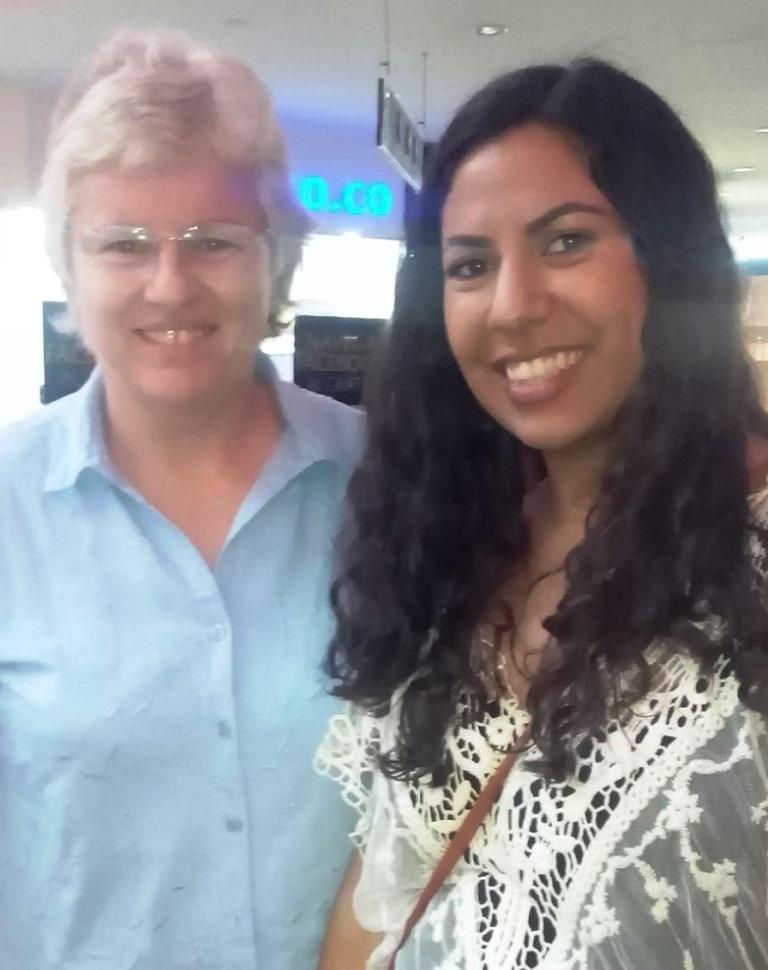 Janet Morrison and Ashley Ticas (pictured at right), recently visited GCI's congregation in Barranquilla, Colombia (pastored by Sonia Orozco) to make plans for a short-term mission trip there in June 2015. The trip is being sponsored by Generations Ministries' Great Commission Trips organization, which is directed by Janet. Ashley is the daughter of Heber Ticas, GCI Church Multiplication Ministries (CMM) national coordinator.
The focus of the mission trip in June will be to assist GCI's Barranquilla congregation in conducting a Vacation Bible School (VBS) that will reach out with God's love to churched and unchurched children (ages 5-11) along with their families.
Registration to participate in this trip (leaving from the U.S.) is now open. For information, click here.