Dear Brothers and Sisters in Christ,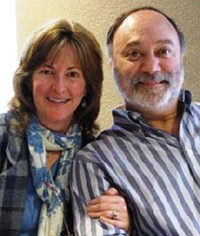 If asked to identify the oldest living thing, some might point to Tasmania's 10,000-year-old pine trees [1] or its 40,000-year-old shrub [2]. Others might point to the 200,000-year-old seagrass on the coast of Spain's Balearic Islands [3]. As ancient as these plants may be, the oldest living thing is far older—it's the eternal God, who is revealed in Scripture to be living love. Love is God's nature, and the intra-personal love of the Trinity has existed from before creation. There never has been a time when true love did not exist because our eternal, Triune God is the Source of authentic love.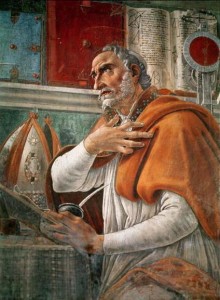 Augustine, Bishop of Hippo (d. 430), emphasized this truth by referring to the Father as "Lover," the Son as "Beloved," and the Spirit as the love existing between them [4]. Out of his infinite abundance of love, the Triune God created all that exists, including you and me. In The Triune Creator, theologian Colin Gunton argues for this Trinitarian explanation of creation, noting that we must consider the whole biblical witness and not just the Genesis creation accounts. Gunton notes that this approach is not new—it's how the early church understood creation. For example, Irenaeus noted that a Trinitarian perspective requires viewing creation in the light of what happened in Jesus. The God who created everything out of nothing (ex nihilo) did so with great purpose—out of love, in love, and for love.
As T.F. Torrance and his brother J.B. liked to say, creation was the result of the overflow of God's love. This is seen clearly when God said, "Let us make mankind in our image, in our likeness…" (Genesis 1:26). In the phrase "Let us…" we find a hint of God's triune nature. Some interpreters disagree, saying that viewing this as a reference to the Trinity is to impose New Testament understanding on the Old Testament. They typically explain either that "Let us" is a literary device (the "majestic we"), or that God is talking with the angels as his co-creators. But Scripture never attributes creative powers to angels. Further, we should interpret all Scripture through the lens of Jesus' person and teaching. The God who said "Let us," was the Triune God whether or not ancient humans knew it.
As we read the Bible through the lens of Jesus, we come to understand that God's creation of humankind in his image is a profound expression of God's nature, which is love. In Colossians 1:15 and 2 Corinthians 4:4, we learn that Jesus, himself, is the Image of God. Jesus images the Father to us because he and the Father are one in being in a relationship of perfect love. Scripture tells us that Jesus is connected to creation (including humankind), referring to him as the "firstborn" of creation. Paul calls Adam (the first man), the copy ("type") of Jesus "the one who was to come" (Romans 5:14 NRSV). Jesus is thus the prototype of all humanity. Paul also calls Jesus the "last Adam," who as the "life-giving spirit," renews fallen Adam (1 Corinthians 15:45), thus transforming humankind into his own image.
As Scripture tells us, we have "put on the new self, which is being renewed in knowledge in the image of its Creator" (Colossians 3:10), and "we all, who with unveiled faces, contemplate the Lord's glory, are being transformed into his image with ever-increasing glory, which comes from the Lord, who is the Spirit" (2 Corinthians 3:18). The author of Hebrews tells us that Jesus is "the radiance of God's glory and the exact representation of his being" (Hebrews 1:3). He is the true Image of God, who in taking on our human nature, "tasted death for everyone." By uniting himself to us, Jesus sanctified us and made us his brothers and sisters (Hebrews 2:9-15). We have been created and now are being re-created according to the image of the Son of God who, himself, images for us the holy loving relationships in the Trinity. We are to live and move and have our being in Christ, who has his very being in the tri-personal communion of love of the Father, Son and Spirit.
In Christ and with Christ, we are God's beloved children. But sadly, those lacking understanding of God's Triune nature of love easily miss this important truth, embracing instead various misunderstandings:
Tritheism, which denies God's unity, claiming there are three separate and distinct gods, thus making any relationships between them external and not essential to God's nature.
Modalism, which teaches that God is a single being who appears at various times in one of three different modes. This teaching also denies any relationships internal and eternal to God.
Subordinationism, which teaches that Jesus is a creature (or a divine being who is less than the Father) and thus not eternally the divine Son of God. This teaching also denies that God in his being is a triune relationship of holy love for all eternity.
Other teachings, though affirming the doctrine of the Trinity, fail to grasp its deepest glory: that the Triune God is loving in his very being before there ever was a creation.
Understanding that the Triune God is, in his very nature, love, helps us see that love is the foundation of all things. At the center of that understanding is that all things come from and revolve around Jesus who reveals the Father and sends the Holy Spirit. Thus, the place to start in understanding both God and his creation (including humankind), is in asking this question: Who is Jesus?
It is inescapably Trinitarian that the Father has created all things and established his kingdom by placing his Son at the center of his plan, purpose and revelation. The Son glorifies the Father and the Father glorifies the Son. The Holy Spirit, who doesn't speak of himself, constantly points to the Son, thus glorifying the Son and the Father. The Father, Son and Spirit delight in this triune interaction of love. And when we, God's children, confess Jesus as Lord, we do so by the Holy Spirit to the glory of the Father. As Jesus predicted, true worship is "in spirit and in truth." When we worship the Father, Son and Spirit, we are worshiping the oldest living thing who, in love, created us to love him and dwell with him forever!
Feeling loved,
Joseph Tkach
---
[1] http://www.parks.tas.gov.au/index.aspx?base=3240
[2] http://www.nytimes.com/1996/10/20/world/australians-report-40000-year-old-shrub.html
[3] http://www.dogonews.com/2012/2/10/ancient-seagrass-may-be-the-worlds-oldest-living-organism
[4] Classical Trinitarian Theology, a Textbook by Tarmo Toom, T&T Clark, 2007, pp. 153-54.