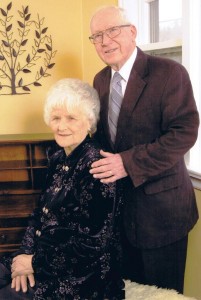 On March 25, we reported on GCI-Canada elder Perc Burrows' struggle with severe health problems. About six weeks ago he entered the hospital, and several days ago his body began to shut down. Early this week, he died peacefully from pneumonia.
Perc and his wife Shirley were pillars in GCI's Toronto-area congregations. For several decades they were fondly known as genuine servant-leaders. Perc will be greatly missed.
Please join us in offering condolences to Shirley and the whole family.
Cards may be sent to:
Shirley Burrows
115 Bonis Ave #208
North York, ON M1T 3S4
CANADA