Here from GCI mission developer Rod Matthews is an update about the aftermath of the recent earthquakes in Nepal.
GCI's ministry partner in Nepal, Deben Sam, sent out from Kathmandu teams of church members to ascertain the circumstances facing the congregations that are part of his Gospel for Himalayas Ministry. What they found is quite distressing. For example, the congregation in the village of Dolakha (northeast of Kathmandu, close to the epicenter of the second major quake; actually a massive aftershock) was devastated (see pictures below). The congregation has 25 believers from eight families.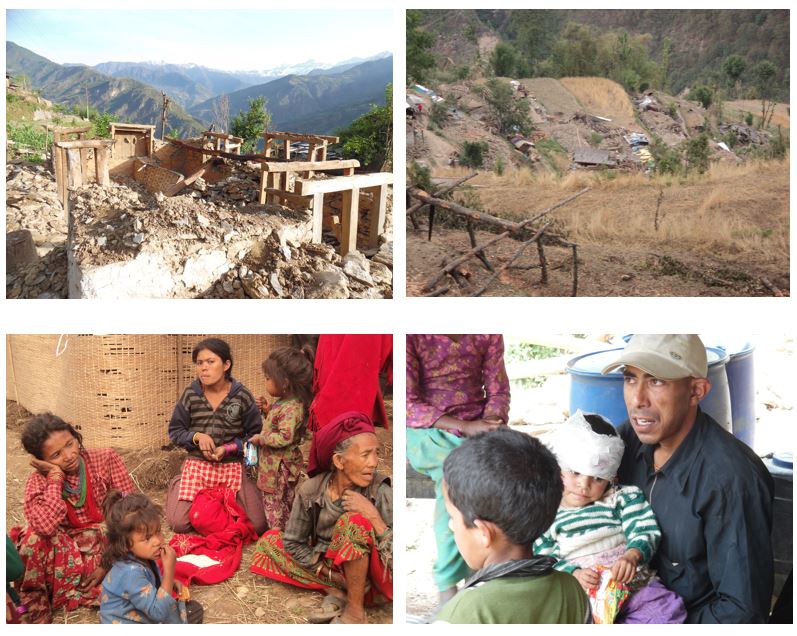 In a previous message prior to the second major quake, Deben reported on the congregations located northwest of Kathmandu. The homes of over 160 members (including five pastors) were destroyed in five districts (news from two other districts has not been received). Deben requested prayer for Christians in the village of Sankhu where the Hindu residents are blocking food distribution to Christians. He said that most of the Christians from eight churches in the village were living outside without food and tents. Deben reported that his "flying team" had observed the situation there and his "distribution team" immediately raced there to distribute instant noodles and tents to both Christians and non-Christians. Nepal has an estimated population of just under 29 million and only 1.5% are Christian.
With much gratitude, Deben has utilized the emergency funds that GCI has sent him from the Disaster Relief Funds in our Home Office in Glendora, and in our offices in Australia, the U.K. and New Zealand. These funds have been used to distribute food, water and tents first to believers and their families without homes, then to others in need as he has opportunity, especially focusing on his neighborhood. Further funds are being arranged as the task of looking after the members and their families, the congregational meeting places in the villages and in Kathmandu, is exceptionally challenging.
You may recall that several years ago GCI established as a joint project a basic medical clinic to serve the very poor, focused on the brickyard and street workers in the southeast of Kathmandu. The rented building housing the clinic was not damaged in the quake, but the owner's home was destroyed and he needs to use the clinic building to house his family. Therefore the clinic needs to find a new location. Deben said most of the brickyards which have very tall smoke stacks were badly damaged.
God already knows about these needs, and Deben's heart for his people impels him and his teams to do as much as humanly feasible to reach, help and comfort people with these practical expressions of God's love and care. It is encouraging to him, his wife, Manju, his extended family, and the local members and teams, to know that people all over the world are praying for them, for Christians and all people in Nepal suffering so much in this massive natural disaster.