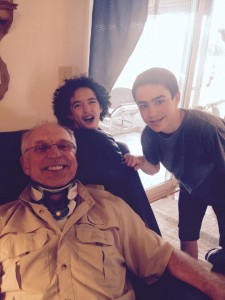 Your prayers are requested for retired GCI pastor, Pete Kendall, who lives in Florida.
Pete and his wife were in Atlanta visiting family. While jumping on a trampoline, he did a back flip and landed wrong, breaking his neck. Subsequent surgery successfully stabilized the neck. The doctors said he narrowly avoided being paralyzed.
Your prayers for his complete recovery are appreciated.
Cards may be sent to:
Mr. Pete Kendall
1321 Mohrlake Drive
Brandon, FL 33511-1825