Several of GCI's U.S. congregations recently held special outreach worship services and other events to bless children and their families as the children returned to school. Here are a couple of examples.
Trinity, Alabama
New Life in Christ Fellowship, GCI's congregation in Trinity, Alabama, held a "Blessing of the Children Service." Here is a picture of some of the children and their parents and teachers: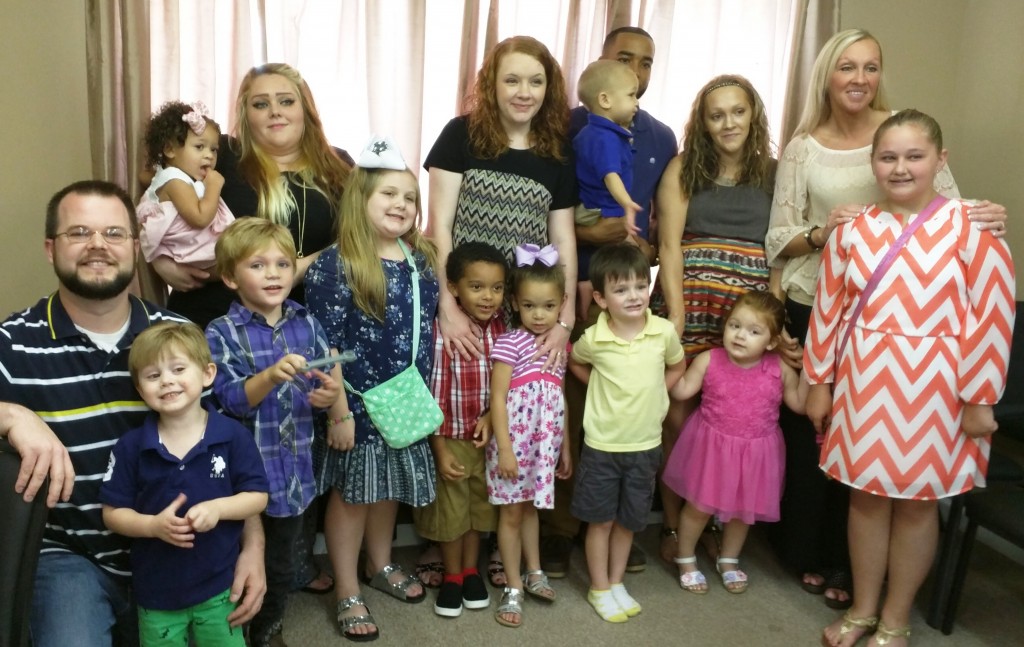 Of the 31 people attending the service, 19 were visitors (including five visiting for the first time). NLICF Lead Pastor Brad Campbell commented:
I think there is a real chance that God may be opening a door for eventual sustained growth from within our community. We're seeing the return of visitors who are then telling their friends and families about our church. One thing that is clear from this event, is the importance and effectiveness of our children's church. The kids love coming and being a part of that little class. I've received a lot of positive feedback both personally and via social media from adults concerning our services and the overall ministry of our church.
Olympia, Washington
New Horizons Fellowship, GCI's congregation in Olympia, Washington, participated in a city-wide "Back to School–Backpack Giveaway." As seen in the video below, hundreds attended the giveaway held in downtown Olympia. According to NHF Lead Pastor Chuck Downey, "It's amazing what we can do when we work together."
On YouTube at https://youtu.be/XeikFXjSlaU.