Dear Brothers and Sisters,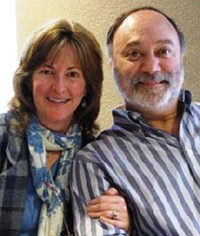 My Dad's sister, Aunt Lil, was the youngest of my grandparents' daughters and the wife of my Uncle Art. I was in Aunt Lil's home when she died. It brings tears to my eyes as I remember Art, a World War II veteran, holding Lil in his arms, crying and declaring over and over, "My dear wife, darling, honey! I miss you!" In the years that followed, Art told me that Lil's death was on his mind every day. In his last years (he lived to age 86), he told me that all his friends were dying and funerals seemed a weekly occurrence. He said it felt like "dying daily." The apostle Paul said something similar concerning the perils he faced in serving Christ: "I die every day!" (1 Corinthians 15:31 ESV).
Dying with Jesus is probably not our first thought each morning. Instead, we likely think about living with him. But, according to Paul, the two concepts aren't so different: "I am crucified with Christ," he wrote, "nevertheless I live; yet not I, but Christ liveth in me: and the life which I now live in the flesh I live by the faith of the Son of God, who loved me, and gave himself for me" (Galatians 2:20 KJV).
Dying daily with Jesus
You likely know the Black-African spiritual, Were You There When They Crucified My Lord? The answer, of course, is yes we were. In fact, we all were, for when Jesus died, we all died with him. Though that idea seems nonsensical at first, it makes sense when we consider that all humanity can be included in the life of the One who created us. The truth of the gospel is that all people are included in Jesus' substitutionary, representative humanity (Romans 5:12-17). That means we have a share in what Jesus did through his death to cleanse us from sin and conquer the grave, and what he did (and continues to do) through his life to grant us new life and eventual glory (Ephesians 2:6; Colossians 2:13; 3:1). Jesus' story is our story, and as we embrace and live into that reality, we begin to experience all the benefits of what Jesus has done and is now doing on our behalf. Yes, we share the pain and sorrow of his crucifixion, but we also share the fruit of his faithful life leading to his resurrection and ascension to glory.
Several scriptures exhort us to take up our cross and die daily to self so we may live with Jesus and thus bear the fruit of his righteousness (see Mark 8:35; John 12:24; Romans 6:1-13; 1 Peter 2:24). Dying daily means putting to death the deeds of the flesh and plunging selfishness back into the grave. When I find myself taking offense, I try to remember that in Christ I died many years ago and thus words and individuals can't hurt me anymore. Because Jesus died for me, I'm willing to die with him today and every day. That daily death to self and sin does not mean the end of my personality, but the beginning of becoming who God created me to be.
Living daily with Jesus: a journey of transformation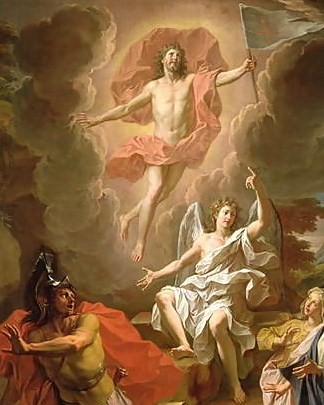 Only Christ has true life for us. Only his will for us leads to true freedom. Alive with Christ, we freely and gladly receive what he gives—no more and no less. Life in Christ means the transformation of the will and the heart that allows us to live and love as God intends for us. This transformation is a journey with Jesus by which, through the Spirit, we become more and more like Jesus. As I wrote last week, he gives us a new identity. Along the way, our old identity (in the first Adam) passes away while our new identity (in Christ, the last Adam), becomes more and more the defining reality of our lives.
These two identities (or natures) exist for a time side-by-side, competing for our time and affections. It's often a struggle, but we have the responsibility to choose which nature we will follow: the old one with its lusts and pride that leads to destruction, or the new one with its self-sacrificial willingness to love and serve both God and people, leading to true, abundant life.
Christ promises to guide us on this journey, giving us strength to choose as he shares with us, through the Spirit, his own sanctification. We'll find some sins easier to forsake than others (some are more enjoyable than others!). But all sin needs to go in order for us to enjoy fully the life that Jesus is sharing with us. Because he bought us with a price, our bodies are not our own—they belong to the One in whom and for whom we live.
Instead of doing what pleases us, in fellowship with Jesus we seek to do what pleases him. That leads us to discover that his way really is best. Amazingly, his way then becomes pleasing to us. This journey with Jesus involves thought and repentance, self-sacrifice and patience. It also involves yielding to Jesus who always is with us, living in us. As we do, we won't instantly, or even gradually, become perfect. But we'll journey forward, sharing Jesus' abundant, new life as we go.
Notice this related instruction from Paul:
We were therefore buried with him through baptism into death in order that, just as Christ was raised from the dead through the glory of the Father, we too may live a new life (Romans 6:4).
Count yourselves dead to sin but alive to God in Christ Jesus. Therefore do not let sin reign in your mortal body…. Offer yourselves to God, as those who have been brought from death to life; and offer the parts of your body to him as instruments of righteousness (Romans 6:11-13).
We are convinced that one died for all, and therefore all died. And he died for all, that those who live should no longer live for themselves but for him who died for them and was raised again (2 Corinthians 5:14-15).
It boils down to knowing who Jesus is—the truth that points to our own identity as God's dearly loved children. No longer are we the old person we once were—our sins have been forgiven; that old person has died with Jesus. Now we are a new creation. Alive with Christ, sin has no power to force us to do its will. With Christ in us, we can choose to do what is right—what fits who we really are becoming.
We embrace this new identity as "slaves of righteousness" (Romans 6:18), obeying our Lord Jesus because we want to be with him and receive from him daily all he has to give us. We obey out of our trust or faith in him, and in his good purposes for us. No longer fearing condemnation (Romans 8:1), we aren't afraid of God; we now see him as our perfect Father who loved us so much that he sent his Son to die for us. Because Christ now lives in us, his love for us and all people compels us to die daily so we can join him in his ongoing ministry of reconciliation (2 Corinthians 5:16-21).
Joining you in dying and living with Jesus,
Joseph Tkach