This update is from Kalengule Kaoma, one of GCI's mission developers in Africa.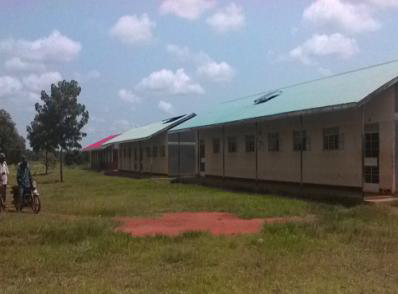 I visited Uganda in June. There is a lot of excitement there among our youth—a youth camp is scheduled to be held for the first time this coming December. Church leaders, parents, and youth are willing to face the challenges of being camp trail-blazers. The camp needs are many and daunting, but spirits are high to get started. Parents and guardians in two sponsoring GCI congregations have pledged to meet most of the food requirements. We certainly need prayer that God will provide camp workers as we embark on this new youth ministry in Uganda.
On my June visit I also connected with leaders of congregations interested in affiliating with GCI. I met Pastor Patrick Alobo and his leadership team (pictured below) from Morning Star Pentecostal Ministries in Lira. Their burning enthusiasm to be part of GCI ignited a fruitful discussion. They invited me to attend one of their church services, after which we met with most of their leadership team. We reached mutual agreement to start the process of affiliation.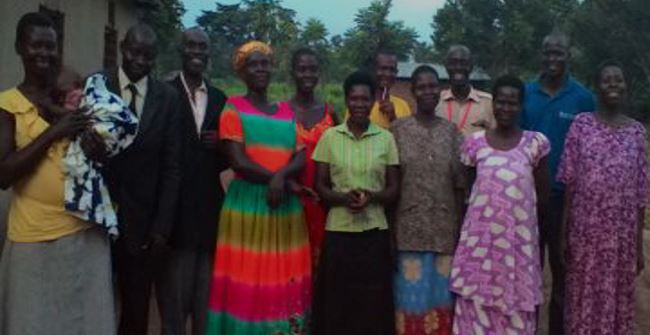 I also connected with Pastor James Arikosi of Christian Revival Center (CRC) in Kumi. Among CRC's main aims are evangelism and church planting. Shared thoughts on these topics prompted us to proceed with steps toward affiliation. From Kumi I headed for Kisoro. On the way, I visited our GCI Uganda home office in Tororo where I visited with National Director William Othieno and his wife Jessica. Last year, the Ugandan government allowed the change of our name from Worldwide Church of God to Grace Communion International-Uganda. We thank God for this development.
In Kisoro I visited Pastor Deo Ziragora of Ebenezer Pentecostal Church. We discussed working together as partners. Deo likes GCI's Christ-centered vision and approach to missions. Our next meeting will include board members to discuss further areas in which we can work together to reach people with the gospel of grace. Kisoro's crisp morning air remained in the mountains behind me as I traveled on to Kyotera. There I joined GCI members for worship and a meal at Mutukula, a border town between Uganda and Tanzania. In the afternoon, we had a leadership workshop titled "What to do when church leaders face challenges."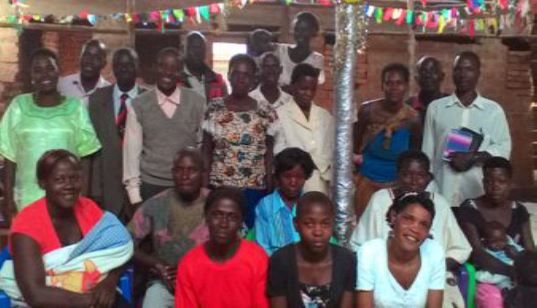 Other areas I visited on this trip to Uganda included Jinja, Kalisizo, and Kampala, where I examined church planting opportunities. Like many other countries in Africa, Uganda has many churches, ministries, cell groups, Bible Study groups, lunch hour and evening fellowships, and other innovative ways that people are brought together for Christ. As a result, people are being saved and lives are being transformed. Leaders of these faith communities often search the internet for sound doctrines. When they land on GCI's website, they often stay there and read extensively. Our website has become a resource site for a good number of church leaders who are inspired to be part of what they are learning. Please pray about this development—God is opening many doors to us in Africa!