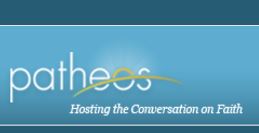 In this issue of GCI Weekly Update, Joseph Tkach highlights our calling to evangelism (click here), and we share a tool to use in proclaiming the gospel (click here).
On this page we share a recent post on the Patheos blog titled "Trinitarian Confidence in Evangelism." It's a helpful reminder that the basis for our confidence in evangelizing is not ourselves, but the being and activity of our Triune God. Below is an excerpt from that post; to read the full post, click here.
How can we go out boldly and share Christ with confidence? God not only saves us, God IS our salvation. It makes sense then that God Himself should be the ultimate source of our confidence when we are sharing about His great salvation. We can trust that God is working in us and the people we speak to about Christ.

"Behold, God is my salvation; I will trust, and will not be afraid; for the LORD GOD is my strength and my song, and he has become my salvation." (Isaiah 12:2 ESV)

God works together as Father, Son and Holy Spirit to perform our salvation, to be our salvation and to bring men and women to salvation. Sharing the gospel works because God works when we share the gospel. Our confidence is in God –God the Father, God the Son and God the Holy Spirit.