This report is from GCI pastor Doug Johannsen.
GCI members and guests from Wisconsin, North Dakota and Minnesota gathered recently for Snowblast 2016. What typically is a camping experience with lots of outdoor activities ended up being held indoors due to extremely cold weather (20 degrees below zero, with a wind chill of 35 below). It was a family-style event with participants ranging in age from 6 to 80 (click on the pictures below to enlarge).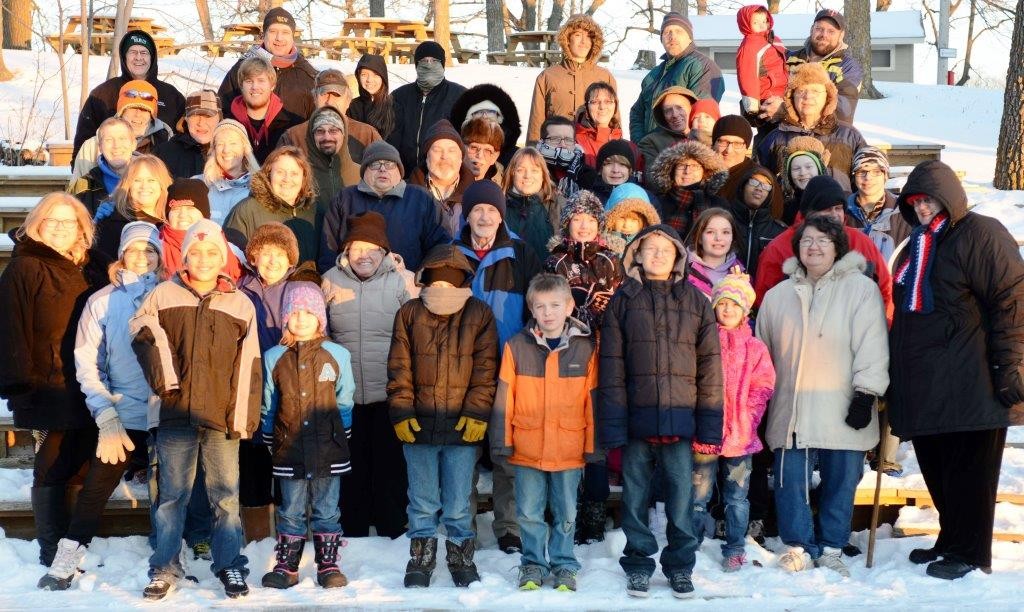 The event was held at Inspiration Point, a Christian camp/retreat located on Spitzer Lake in west-central Minnesota. The facility provided us with a worship center, dorm rooms, dining hall and recreation center. Indoor activities included volleyball, basketball, knitting/crocheting, pottery, wood pen turning, Zen Tangle, static electricity, DIY natural body care, perennial flower jugs and game room. These events were taught by members who offered special skills passed on to them from their parents or acquired from their professions and hobbies.
The theme for Snowblast 2016 was Ministry of Presence—Love God, Love Others, Make Disciples. Chapel messages included Listening by Doug Johannsen, Discerning by Carolyn Lane, and Loving without an agenda by Tom Kennebeck. Interactive adult breakout sessions were conducted by Troy Meisner and Becky Deuel. A live band accompanied worship.