Here is an update to previous prayer requests for retired GCI pastor Roger Abels. It was provided by Roger's daughter Courtney (Abels) Harmon.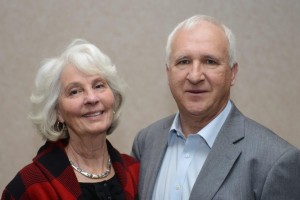 Thanks to all who have asked for updates about my dad. We have been in a waiting period for the last ten days; waiting for the pneumonia to clear up, for him to breath on his own enough to not be considered "critical" and for the fever to stay down with medicine.
Doctors have just cleared dad to move to a long-term rehab facility, and although we are concerned about additional complications (that have had a track record for arising every time he has tried to move to a different hospital), we are hopeful about him leaving ICU permanently this time.
Thanks for continuing to pray for him and us! I have a peace in the midst of this storm that I know is the result of your dedicated prayers.
Cards may be sent to:
Roger and Donna Abels
1827 Ransom Dr.
Ft Wayne, IN 46845