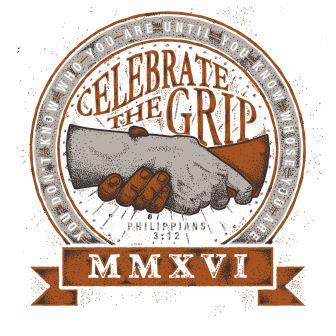 GCI Generations Ministries (GenMin) is hosting the Converge West event in Encino, California, on April 15-17 (click here for details). With the theme "Celebrate the Grip," Converge West is open to people of all ages, with a specific focus on those age 16-30.
Registration closes on April 1. Please consider sponsoring emerging leaders in your congregation. To register, click here.
The reviews from Converge East (held in Ohio in early March) say this event plays an integral part in gathering young adults, teens, pastors, camp directors, ministry leaders and others who want to be an effective expression in their local area of Christ's love for all people. Here's what you'll find at Converge West:
Jeff McSwain sharing the life and theology behind the 2016 GenMin camp curriculum "Celebrate the Grip." He also will share details about the GCI Intern Program.
Susi Albrecht talking about the GenMin 2016 theme, "The Year of the Child," which addresses ministry to elementary-aged children in churches and camps.
Susan McSwain, Executive Director of Reality Ministries, sharing how ministry to people with disabilities forever changed her outlook on compassion and service to others as she helps us "see the unseen" in society.
GCI's interns in the western part of the US having a significant role in the weekend.
A theology forum answering important questions the young people have.
Greg Williams providing a glimpse into happenings around the GCI landscape and how we can get involved
Brad Turnage, a veteran youth pastor and part of a GCI church planting team, sharing insights on incarnational ministry—getting "outside the walls" of the church and camp to connect with young people where they are.
Inspiring stories of what people are doing, around the region, to engage people in their communities.