GenMin national coordinator Anthony Mullins reports on the Converge West conference held recently in Southern California. For more about Converge 2016, click here.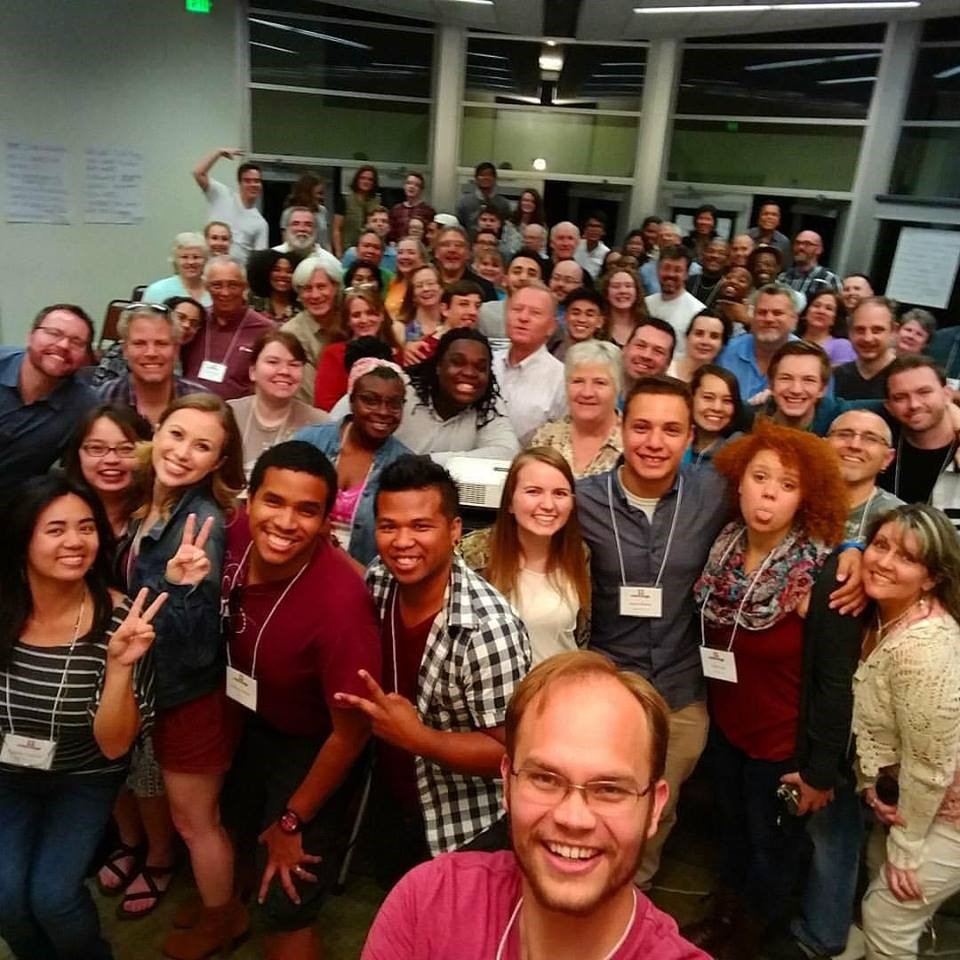 Converge West exceeded our expectations! The Spirit renewed our sense of togetherness and our hope for the future. We were blessed to share the conference with 86 women and men (see picture at right—click to enlarge). We met at the Holy Spirit Retreat Center in Encino, California with Mark and Anne Stapleton serving as our organizers and guides. Here are conference highlights:
Emerging trends in ministry to young adults, children and teenagers. The group participated in an interactive session telling stories of celebrations and challenges in ministering to young people. We then prayed and talked together in small groups.
Interns. We heard inspiring stories from the six GCI Interns who were attending. There was a sense of anticipation for the future as we heard the joy they have experienced in fellowship and ministry within our denomination. What lies ahead is exciting!
Making a difference in the school system. Brandon Antwine (pictured at right), who directs our YES Camp in Louisiana, inspired us with a story about launching several clubs within the school where he teaches in order to help change the youth culture in his city. It was powerful!
The Year of the Child. Susi Albrecht shared how church renewal and Kingdom work include children. She shared this "truth-telling" quote: "When we look at most churches—their programming, their staff, and their budgets—it appears that children must first become prodigals, then we go about putting together elaborate programs and events to save them."
Celebrate the Grip camp curriculum. Jeff McSwain demonstrated Jesus' "grip of grace."
Worship. Xiara Lee danced, Jillian Caranto sang, and Dwight Jarron Sanders led as we worshiped the Lord together through their expressions of love for Christ.
People on the margins. Susan McSwain (pictured with her husband Jeff at right) shared the story of Mephibosheth as she led a group discussion concerning seeing people who live on the margins of society.
Incarnational ministry. Brad Turnage gave inspiring examples of what incarnational ministry looks like.
Gospel declaration. On Sunday morning we gathered in a circle to discuss how the gospel informs our ministry to young people. The were inspired, encouraging and full of hope.
Communion. Mark Stapleton invited those over the age of 40 to serve the bread and wine to those under 40, then vice versa (see picture at right). The presence of the Trinity was palpable.
Offering. We gathered an offering to support two GCI congregations in the Kakuma Refugee Camp in Kenya (one is pictured below). GCI Pastor Anthony Gachanja and GCI Mission Developer Kalengule Kaoma shared their desire to host two Youth Camp Seminars within the Refugee Camp in the coming year. Pastor Anthony reported that their churches are "comprehensively needy" and would welcome any financial assistance provided. At Converge West, we talked about how compassion is shown not so much in our service to others, but in understanding our kinship with image-bearers of God around the world. Thanks to the generosity of the group, we collected $2,435.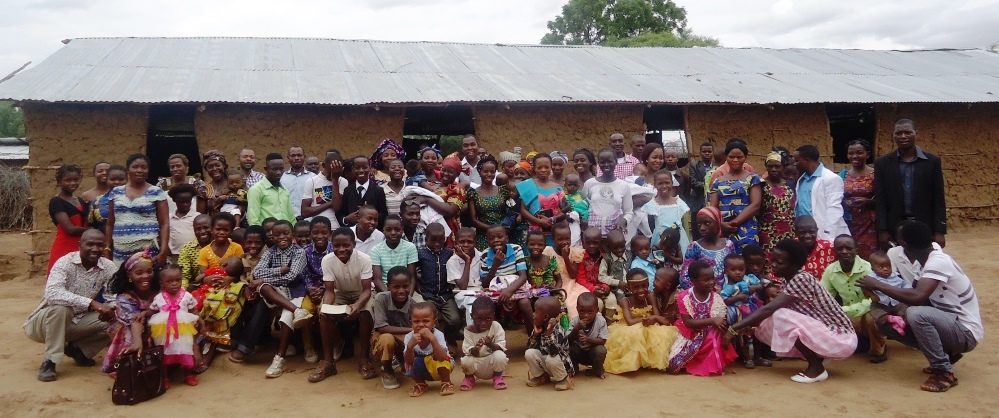 __________________
Note: Thank you for your financial support of Grace Communion International. Your support allows GCI to, among many other things, provide resources to support youth-focused ministries and training for emerging leaders at Converge, summer camps, intern training events and other programs that bring young people together from around the world, helping them grow as young leaders and disciples of Jesus. Thank you for sharing so that others are blessed.