Dear Brothers and Sisters,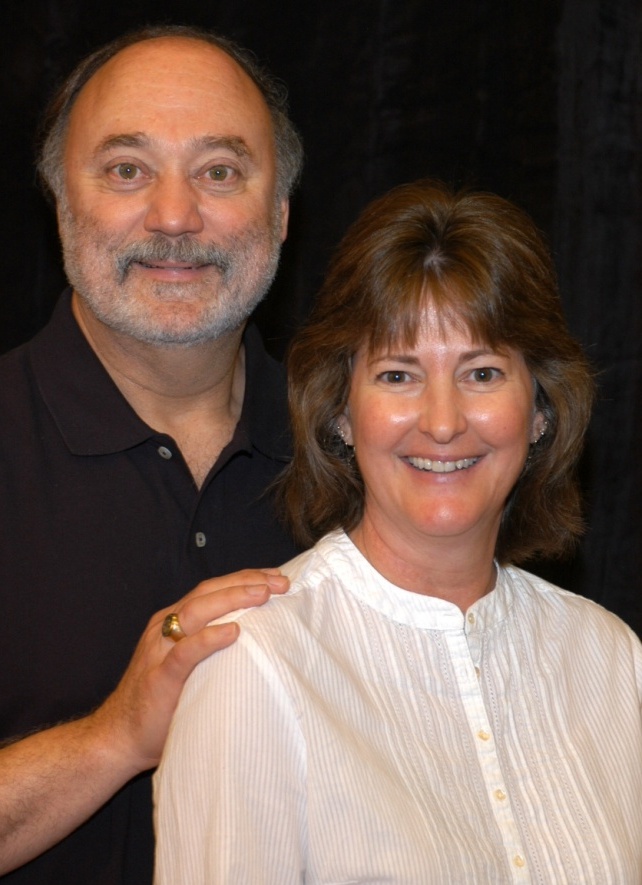 Controversy arose following the Super Bowl this year when the losing quarterback stormed out of a post-game press conference. Though some defended him as an ordinarily humble person, others accused him of being immature and arrogant. That got me thinking about humility, so I googled the word and found several definitions. Common to all was the idea that humility means having a modest or low estimate of one's importance or rank. As Christians, we understand that being humble means refusing to put others down in order to elevate oneself. It means being thankful for the gifts and talents God has given us, and even more thankful for what God has given others (Philippians 2:3 ESV). That being said, humility should not be equated with tearing oneself down, or with low self-worth.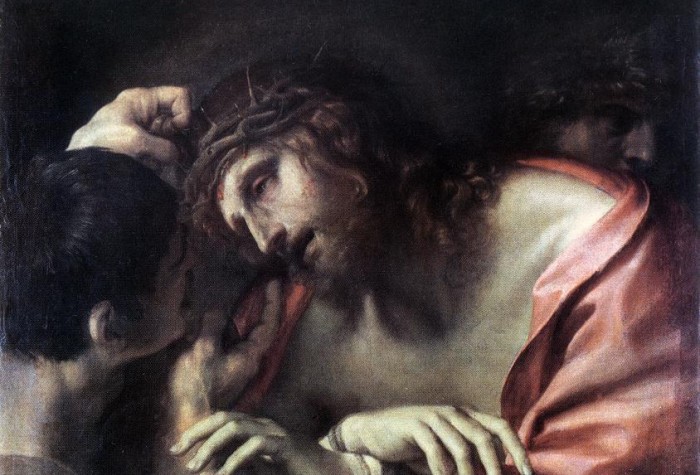 As a gift of the Spirit, humility is an attitude of the heart that reflects the reality that we belong to and have our being in Christ. Our life in and with him is not about self-actualization through acquiring better personal skills and competencies. In humility we remember that all good gifts are from God and the goal of those gifts is always love. Therefore, in humility, we love all people as the beloved children of God they are, understanding that they too struggle to live out who God created them to be. With that humble mindset, how can we possibly think of ourselves as superior to others?
As we go through life we will observe limitations and vulnerabilities in others—some will be highly visible; others more hidden. Hopefully, seeing our own limitations and vulnerabilities, we will understand that only God is in a position to judge. Only he knows the struggles others face; only he knows how far they've come and how fully they have responded to him. We realize that we see only what is right in front of us, not what has been, what is, and what will yet be.
Humility comes from honestly looking at ourselves with eyes wide-open, seeing that we, like everyone else, are persons on a journey who have not yet arrived. God is not finished with any of us—we are not yet fully ourselves, for our true selves are "hidden with Christ in God" (Colossians 3:3). Self-generated attempts at perfection typically are wrong-headed, self-righteous strivings. In contrast, humility concerning our limitations leads to glad affirmation that any good we do is because of what Christ has done for us and what the Spirit is working out in us.
Arrogance, pride and vanity: the antithesis of humility
C.S. Lewis noted that when we are in the presence of God and his goodness, all arrogance, pride and vanity vanish and the result is "to forget about yourself altogether." According to Lewis, a truly humble person "will not be thinking about humility—he will not be thinking about himself at all" (Mere Christianity, "The Great Sin"). Arrogance, pride and vanity are about comparing oneself to others in order to measure and prove one's superiority. Vain people think about themselves a great deal. Carly Simon sang about such people in the hit song, "You're So Vain," which proclaimed to one (or perhaps more) of her less-than-humble boyfriends: "You probably think this song is about you!"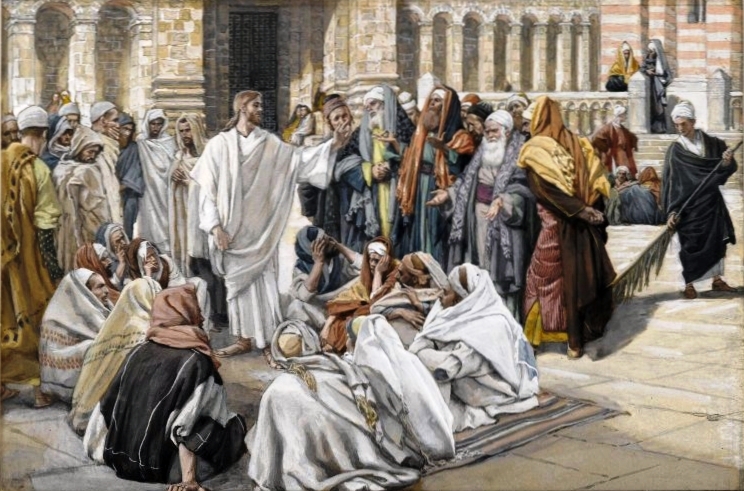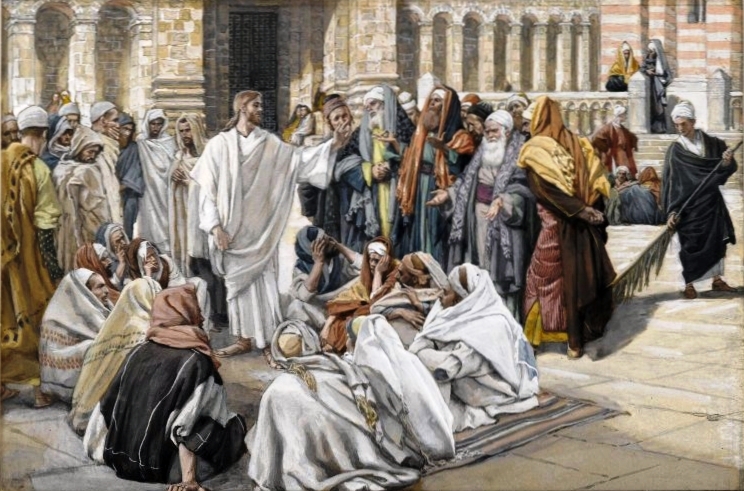 With some notable exceptions, the Pharisees thought about themselves a lot, granting themselves special status and privileges while self-righteously criticizing and condemning others. Sadly, there is a bit of Pharisaism in a lot of Christianity. But those who are humble see others through the compassionate eyes of God. Isn't that what Jesus did in his encounters with the woman at the well, the woman with the issue of blood, and the blind man? Because of Jesus' attitude toward these "outcasts," the arrogant, self-righteous Pharisees plotted to have Jesus killed.
The humility of the triune God
Occasionally you'll hear some people proclaim that God is not humble—that being God, he justifiably seeks after his own glory. But the truth is just the opposite. In the communion of the Trinity each of the divine persons seeks the other's glory, not their own. Jesus, who is God among us, said, "I do not accept glory from human beings" (John 5:41); and, "If I glorify myself, my glory means nothing. My Father, whom you claim as your God, is the one who glorifies me" (John 8:54). My point is this: God, revealed to us in Christ, is the ultimate picture of humility. God's humility is so huge that he took humanity into himself in the person of Christ. In his divine freedom, God was pleased, for our sake, to have all his fullness dwell in Jesus, and through his death on the cross, reconcile to himself all things in heaven and earth (Colossians 1:19-20). Note how Paul extols the immensity of God's humility seen in Jesus:
Let each of you look not only to his own interests, but also to the interests of others. Have this mind among yourselves, which is yours in Christ Jesus, who, though he was in the form of God, did not count equality with God a thing to be grasped, but emptied himself, by taking the form of a servant, being born in the likeness of men. And being found in human form, he humbled himself by becoming obedient to the point of death, even death on a cross. (Philippians 2:4-8 ESV)
Our participation
The eternal Son of God demonstrated the humility of God by becoming human and enduring on our behalf the most painful and shameful form of death. Paul then goes on to describe how followers of Jesus are to respond:
Therefore, my beloved, as you have always obeyed, so now, not only as in my presence but much more in my absence, work out your own salvation with fear and trembling…. (Philippians 2:12 ESV)
Paul is not teaching salvation by works. He is noting that we respond to the free gift of salvation by living out the humility of Christ in all our relationships. Salvation is not about us or our accomplishments. It's about realizing that all we have and all we are is because of God's love for us. He gave us gifts for building relationships, gifts that enable us to participate in the work he is doing; gifts that enable us to serve, affirm others and love others. What Paul is telling us is that because we are saved, we are enabled to participate in working out the implications of our salvation by diligently using the gifts we have been given to help others see what their Savior has done for them. This call to participation in what God is doing becomes clear as Paul continues his thought:
…for it is God who works in you, both to will and to work for his good pleasure.
(Philippians 2:13 ESV)
We cannot make ourselves more like God—only he can do that, and he does so by changing our desires and actions, by getting us to be more outward-focused and less inward-focused. CAD Director, Greg Williams, addressed this in a recent letter of his in Equipper: "God does not force us to enjoy the gift of salvation and to share the good news with others, but he enables us."
The incomprehensible greatness of God is seen in the humility of the Trinity. The Trinity is humility in action as seen in these statements from Scripture: "The Father loves the Son and has given all things into his hand"—the Son has come "not to do my will but the will of him who sent me"—the Spirit "will not speak on his own, but will speak whatever he hears." Humility is central to the divine nature of the Trinity, and Christ has invited us to participate in that nature as we are in communion with him. Along those lines, note this from the apostle Peter:
His divine power has given us everything we need for a godly life through our knowledge of him who called us by his own glory and goodness. Through these he has given us his very great and precious promises, so that through them you may participate in the divine nature, having escaped the corruption in the world caused by evil desires. (2 Peter 1:3-4)
Here participate translates the Greek word koinōnos, which indicates fellowship, communion, sharing, partaking of, and partnering. As we participate in God's divine nature, Christ's own humility is being worked out in us. Peter challenges us to take full advantage of this gift. So, let's do just that—let us put on the humble mind of Christ, esteeming others better than ourselves. That mind is the image of God that we want to share with others, for that humility points to God's own glorious character.
Participating with you in Christ's own humility,
Joseph Tkach