Here is a topic for prayer and perhaps some financial planning. It applies to pastors employed by GCI and other churches and denominations in the US.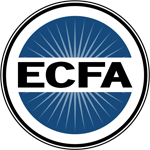 According to the ECFA, an important development has occurred this month in the most recent court challenge to the minister's housing exclusion (parsonage allowance) brought by the Freedom From Religion Foundation (FFRF).
The federal government, who has the responsibility for defending this provision of the U.S. tax code, made its first filing in the case, and in doing so, conceded that based on its understanding of the facts, FFRF has the legal standing required to challenge the housing allowance exclusion.
To read more about this development, click here.