This report was compiled from material provided by Assistant Camp Director, Leslie Asare-Akoto.
GCI in Ghana recently held their youth camp (called YEP Camp) with the theme "Come to Jesus" from Matthew 11:28. The 37 staff members served 49 campers age 12 to 18. The campers came from throughout Ghana and included a few from Liberia who are living in the refugee camp at Buduburam. Most campers were supported financially with grants from the Jon Whitney Foundation.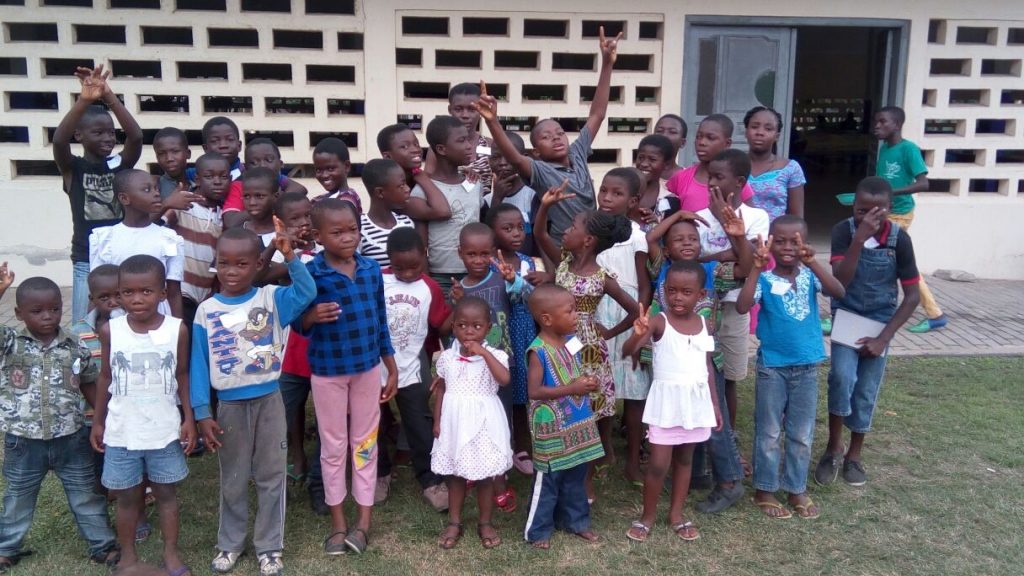 The camp, directed by Pastor Francis Ablordeppey, featured swimming, music appreciation, soccer, soft-ball, fireside chats, volleyball, hiking, Christian living classes, and Bible studies. Other activities included dancing, film shows, lectures, ice-breakers, debate, variety entertainment, Bible quizzes, a "prayer and exaltation night," and a banquet.
Campers went into the surrounding communities to inform parents and their wards about the youth camp and its benefits. They shared some brochures and invited children in the community to attend the camp's opening day. As a result, 36 children from the community (pictured above) visited the camp, partaking in some of the camp activities and enjoying lunch and a presentation from the camp director.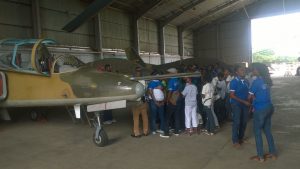 The campers toured the Ghana Air Force Base in Accra (picture at right). On the trip back to camp they visited a trade fair and shopping mall. During camp, ten campers accepted Jesus Christ as their Lord and Savior and were baptized.
Camp ended with a banquet where campers and staff were awarded. Many campers shared how camp had helped them do many things they had not done before, both physically and spiritually.