We learned from Owen Willis (pastor of GCI's congregation in Nova Scotia, Canada) that Dan Christmas, a long-time GCI member who lives in Cape Breton, was recently appointed by Canadian Prime Minister Justin Trudeau to serve as a Senator in the upper chamber of the Canadian Parliament.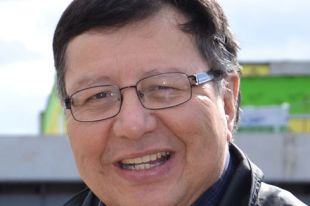 As noted in an article in the Canadian Press, Dan is credited with playing a key role in the economic transformation of a First Nation (aboriginal) community in the Cape Breton area, serving as the community's senior adviser since 1997.
In 2005, Dan was awarded an honorary Doctor of Laws degree from Dalhousie University for his work with the Mi'kmaw people of Nova Scotia. Three years later he was the recipient of the National Excellence in Aboriginal Leadership Award from the Aboriginal Financial Officers Association of Canada. He is also the former director of advisory services for the Union of Nova Scotia Indians, a role he served in for 10 years.