GCI-USA congregations in the Upper Midwest recently held Snowblast 2017—their annual family-style event that has been going on for about 20 years in various locations in Minnesota. This year it was held at Inspiration Point on Spitzer Lake near Alexandria, MN. There were 64 people in attendance representing all age groups (see picture below—click it to enlarge).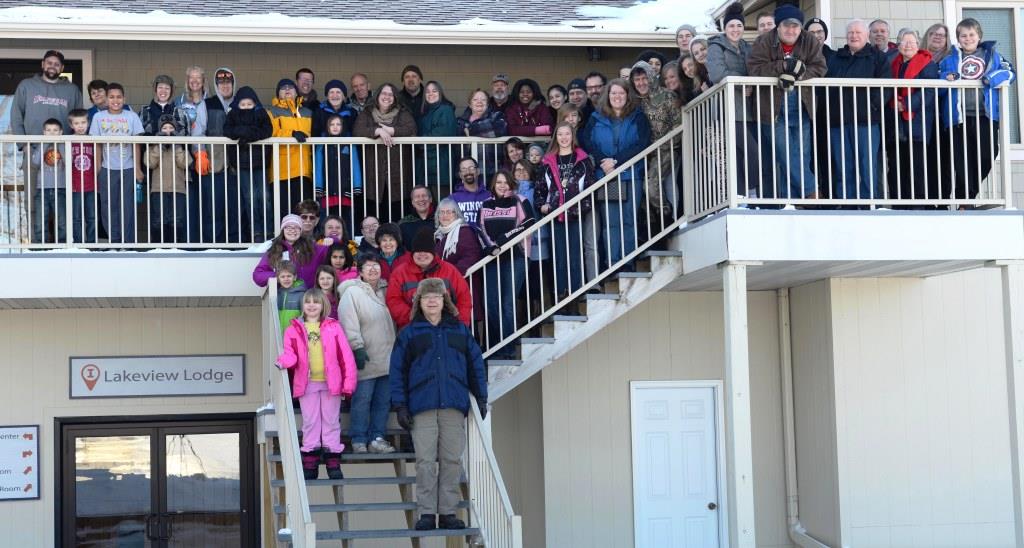 Activities included ice fishing, tubing, show-shoeing, crocheting, ice skating and game room fun. Though temperatures ranged from -12 F the first night to about +24 by the end of the weekend, folks in these Northern climes know how to dress for cold weather.
The event included times of worship with wonderful music provided by the worship team and messages focused on the theme of "living in community with family, in church and in our neighborhoods." Messages were given by Becky Deuel (Appleton, WI), Tom Kennebeck (Orr, MN), Troy Meisner (Rochester, MN) and Doug Johannsen (Minneapolis/St Paul, MN).