We reported two weeks ago on what GCI in the Philippines is doing to help people recover from the devastation caused by typhoon Nock-ten (called Niña locally). Here is an update from GCI-Philippines National Director Eugene Guzon. 
In the last 65 years, 6 typhoons struck the Philippines on Christmas Day. This was the seventh. Its sustained winds were as strong as 100 mph with gusts exceeding 160 mph. While this was not as strong as the super-typhoon Haiyan which hit the Philippines in November 2013, it sent about 180,000 people to various shelters.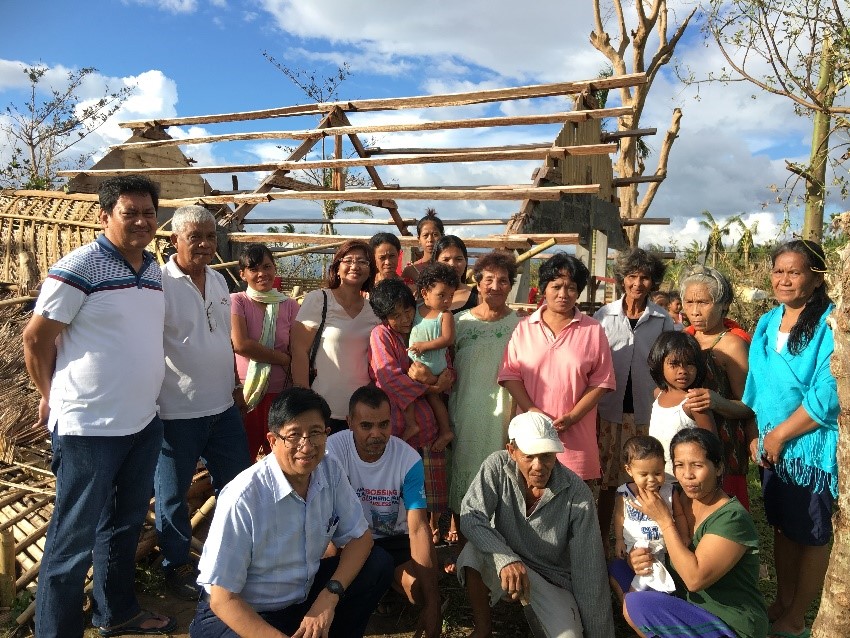 When I landed at Legazpi Airport on December 28, 2016, there was little impact on the vegetation and homes in Legazpi City, though there was no electrical power. Thankfully our members there were spared physical harm. We had no casualty reported as of this time. The brunt of the damage was in the form of totally or partially damaged houses in at least five Church areas (Tabaco, Cotmon, Sta Teresita, Minalabac, Naga). We are still waiting for reports in other outlying areas, but as of now, these are the areas with urgent needs for relief.
In addition to our assessment visits and relief missions, we hosted a potluck in Cotmon on January 1. Though the church was barely usable, the members invited their neighbors for a thanksgiving New Year's day service. About 120 attended. A medical mission also was conducted on January 2 for 42 families in Cotmon. A follow-up assessment and relief mission was conducted on January 8-10 for about 50 families, with the help of our  members in Metro Manila. Other members conducted relief missions, distributing about 300 relief packs (food, blankets, clothes, etc.) in several villages in Polangui Albay. We also brought two generators to provide standby power in remote areas. Local officials estimate that it will take about a month or two before electricity will be restored in the whole province.
Initial support was given for relief and partial purchase of needed materials for the members to have shelter and replacement of damaged household items. What is aggravating the situation is the continuous rains they are experiencing, which also affects Metro Manila.
We are grateful for the financial assistance that we have received from GCI's Disaster Relief Fund that is administered from the United States.
---
If you would like to contribute to the Disaster Relief Fund to assist in disasters like this one, click here.