Life Club International is a public speaking club sponsored by GCI-Britain. Life Club is similar in focus and format to GCI's former Spokesman Club, which was modeled after Toastmasters International. Life Clubs are being held within GCI congregations around the world. Here from GCI Life Club International coordinator Geoff Sole are reports on several club meetings held over the last 12 months.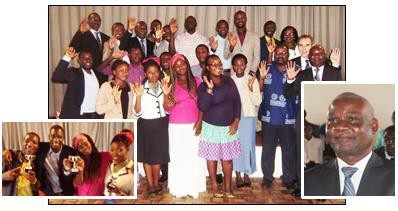 The first Life Club was held recently in the African nation of Malawi. Gardner Kunje (pictured above right) said at the end of the meeting that "the Club helps develop the whole person." The congregation in Lilongwe, capital of Malawi, is also planning to start a Life Club soon.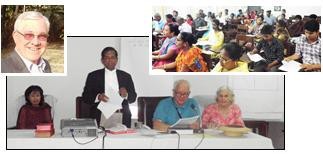 Rod Matthews (pictured above left), GCI Mission Developer encourages Life Clubs in the areas in which he works including Bangladesh. John Biswas (standing in the picture above) directs a meeting along with his wife Naomi and Robin and Arline Connelly during a 2016 visit to Bangladesh.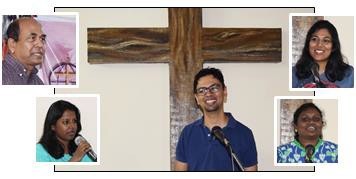 Joe D'Costa (pictured top left) reports from India that a Life Club was held there in October 2016. Those who spoke are shown in the picture. The Bangalore congregation hosts a Life Club about once a month and the Trichy and Chennai congregations host Life Clubs a few times each year. Joe writes: "I personally feel that these clubs not only improve the participants' speaking ability, but also their personality. Over the years, I have seen our young people grow through these clubs. The communication skills they have acquired have helped them in their jobs and in life."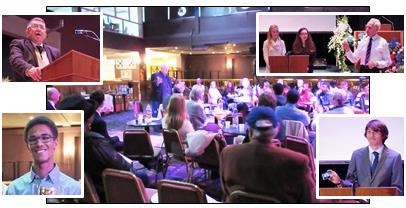 Bob Millman (pictured speaking, above center), GCI pastor in Alberta, Canada, directed the Paignton, England Life Club meeting last October. He said "the Club helps develop confidence." Also pictured above are participants in that meeting.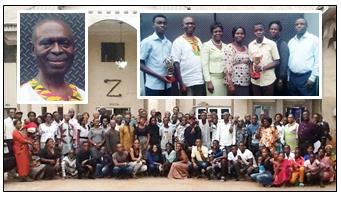 Essien George (pictured above left) of Nigeria reports that 65 people attended a combined Life Club meeting (pictured above) in Benin City, Nigeria last August during the GCI Nigerian National Convention. Life Clubs from Port Harcourt, Lagos, Kaduna, Ilorin, Mbaise/Owerri and Benin were represented.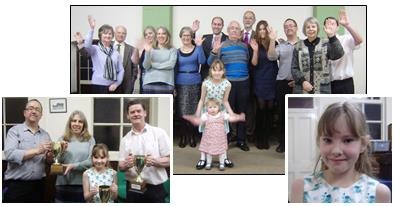 The Peterborough, England congregation hosted a Life Club meeting this January. The meeting opened with 1 Timothy 4:12, "Set an example for the believers in speech [and] in life." Lydia Williams (pictured above right), aged 8, won the best speaker cup with her confident and comprehensive speech about flower arranging.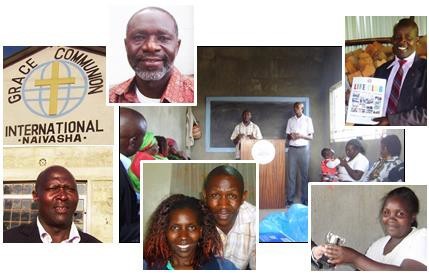 Kalengule Kaoma (pictured above, top,center), GCI Mission Developer in Africa, held a meeting regarding Life Clubs in Nairobi, Kenya in April 2016. The Naivasha congregation hosted a Life Club (pictured above) the same month. That meeting was directed by Anthony Gachanja (above center), National Director for Kenya, Uganda, Burundi, Rwanda and Tanzania.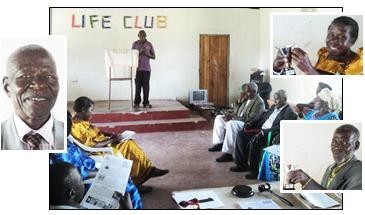 Othieno William Wilberforce (pictured above left) of Uganda, reports that the Tororo congregation hosted another Life Club (pictured above) in October 2016. Life Clubs have also been held at the GCI youth camp in northern Uganda.
For more information about Life Club, including how to start one and for a copy of the Life Club manual, email your request to geoff@geoffsole.co.uk.

To download a copy of GCI's current Speech Club manual, click here.