We were saddened to learn that retired GCI Pastor Robert Persky died at home early Sunday morning, July 23. Bob was 72 years old.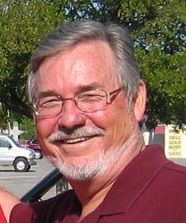 Born to Arthur and Sadie Persky in 1945, Bob (pictured at right) first heard the World Tomorrow program in 1959, then began attending the Radio Church of God in Houston, TX, in 1960. He was baptized in 1963. After attending the University of Houston, Bob transferred to the Texas campus of Ambassador College, graduating in 1969. He then married the love of his life, Kay Hyde. Shortly thereafter Bob and Kay started a family with the birth of twin sons Ted and Neal. Later they were joined by daughter Livia and a third son, Bradley.
In 1969, Bob entered the employed ministry of WCG, serving first as a ministerial trainee in Indianapolis, IN. Following ordination, he was transferred to pastor a church in Ohio, followed by pastorates in Wisconsin, Virginia, South Carolina, Georgia, Tennessee, Kentucky, Florida and last in Texas. In 1996, Bob was named a District Superintendent, serving first in Kentucky, then Florida, followed by Texas.
In 2013, Bob retired from the employed ministry of GCI after 49 years of dedicated service as a beloved pastor of churches and a pastor to pastors. In his spare time, Bob enjoyed fishing, hunting and spending time with his family. The study of theology was one of his passions in life.
Bob was preceded in death by his parents and his son Ted. He is survived by his wife Kay, his daughter Livia, his sons Neal and Bradley, his children's spouses, and his six grandchildren. For information about the funeral in the Dallas, TX, area on July 27, click here.
Prayer is requested for Kay (who has her own health struggles), their children and grandchildren.
Cards may be sent to:
Kay Persky
129 Star Point Lane
Weatherford, TX 76088-6409