Our "From the President" letter this time is from GCI Vice President Greg Williams.
Dear Brothers and Sisters,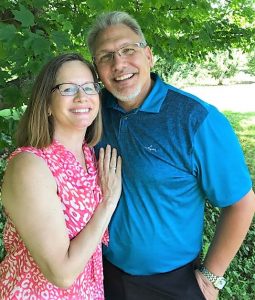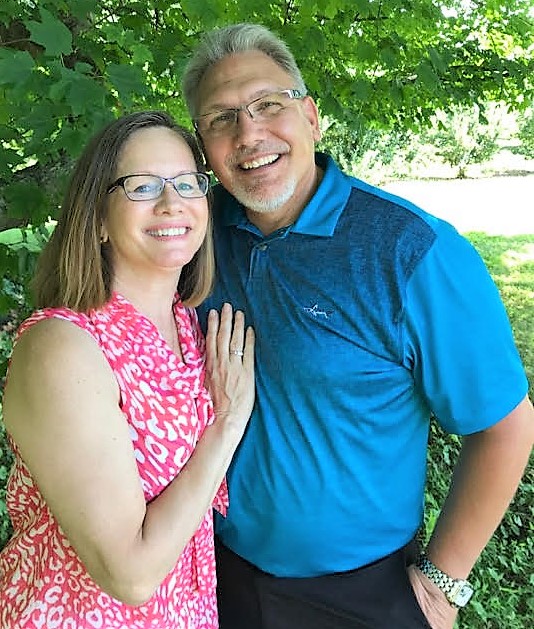 On a recent video chat with publications editors Ted Johnston and Rick Shallenberger, we discussed GCI Update and GCI Equipper, our two primary international denominational publications. We came to the "profound" conclusion that the purpose for Update is to provide updates (on congregations, ministries, people and programs) and the purpose for Equipper is to provide equipping (for pastors and ministry leaders). If that conclusion seems obvious, that's good—it's important to return to the basics from time to time.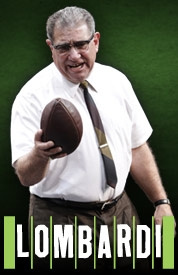 Thinking about the basics reminds me that Hall of Fame football coach Vince Lombardi would begin each training camp, football in hand, addressing his highly-skilled group of professional players with these words: "Gentlemen, this is a football!" In that back-to-the-basics spirit I want to expore in this letter the purpose for Equipper, which is to equip pastors and ministry leaders to participate with the Spirit in equipping our members for their ministry with Jesus. Said more simply, Equipper exists to equip the equippers.
Let's unpack that thought by exploring the biblical definition of the word equip. In the New Testament, it translates the Greek word katartizo, which appears first in Mark 1:19 and Matthew 4:21 where James and John are katartizo-ing (preparing, mending, repairing, restoring) their nets for what those nets are made for: to catch fish.
The principal message behind that Gospel story is that Jesus had come to mend, repair, restore and prepare James and John (and the other apostles-in-training) for their calling: to catch people. All members of the church, old and young, share in this calling to participate with Jesus in what he is doing to minister to all humanity. To advance this ministry of all believers, Jesus extends a particular calling to church leaders (including, in our context, pastors and ministry leaders):
Christ himself gave the apostles, the prophets, the evangelists, the pastors and teachers, to equip [katartismos] his people for works of service ["ministry" ESV], so that the body of Christ may be built up until we all reach unity in the faith and in the knowledge of the Son of God and become mature, attaining to the whole measure of the fullness of Christ. (Eph. 4:11-13, emphasis added)
Jesus placed ministry leadership offices within his body, the church, so that other members are equipped (restored, mended, prepared and outfitted) for their various works of ministry in and through the church. The overall goal is that the people of God, through this ministry, will grow into the maturity of Jesus himself. Please read that again, and let it soak in!

In accord with the New Testament use of katartizo, equipping involves restoration, healing and other forms of outfitting. Thus the equipping that church leaders are to be involved in has to do with helping willing members identify and live into their calling to participate in the ministry of Jesus in and through the church. This equipping involves many tasks, including counseling, training, teaching, apprenticing, affirming-appointing, deploying, coaching and superintending. The overall goal throughout is to help them become who they truly are (and are becoming) in Christ.
This brief overview of what the Bible says about equipping for ministry points to our basic purpose in publishing GCI Equipper each month (online at https://equipper.gci.org). Its articles, features and RCL-synced sermon manuscripts seek to remind us that our ultimate source of strength is Jesus, and that our works of service with our Lord are meant to help us help others grow into the fulness of the maturity of Christ. Toward that end, it is our plan that Equipper will continue to address a wide range of equipping topics, including prayer, worship, preaching, missional living, developing Christ-like leaders, building and growing the community of the church, etc. It is our aim to provide information and inspiration that helps pastors and ministry leaders be the very best equippers they can be.
Thanks to all of you who serve as leader-equippers in the body of Christ. I pray this blessing over you:
May the God of peace, who through the blood of the eternal covenant brought back from the dead our Lord Jesus, that great Shepherd of the sheep, equip you with everything good for doing his will, and may he work in us what is pleasing to him, through Jesus Christ, to whom be glory for ever and ever. Amen. (Heb. 13:20-21)
The mighty power that raised Jesus from the dead is the same power that is at work within you—equipping you for doing our Lord's work. It is this power that mends everything torn apart in us, that repairs everything broken in us, and that restores to us a life that is new in Christ. Dear fellow-minister, you are equipped in Jesus, so be equipped, and then participate in the powerful ministry of Jesus in equipping others!
Feeling equipped,
Greg Williams, GCI Vice President
PS: If you would like to subscribe to GCI Equipper in order to receive notification by email on the day it is published online, go to https://equipper.gci.org/subscribe.