This update is taken from a report by Assistant Camp Director Leslie Asare-Akoto.
GCI in Ghana, Africa held a youth camp last December. The theme, based on Matthew 28:11, was Christ is the answer. Participants included 50 campers (age 12 to 19) and 43 staff.  About 30 of the campers received scholarships from the Jon Whitney Foundation.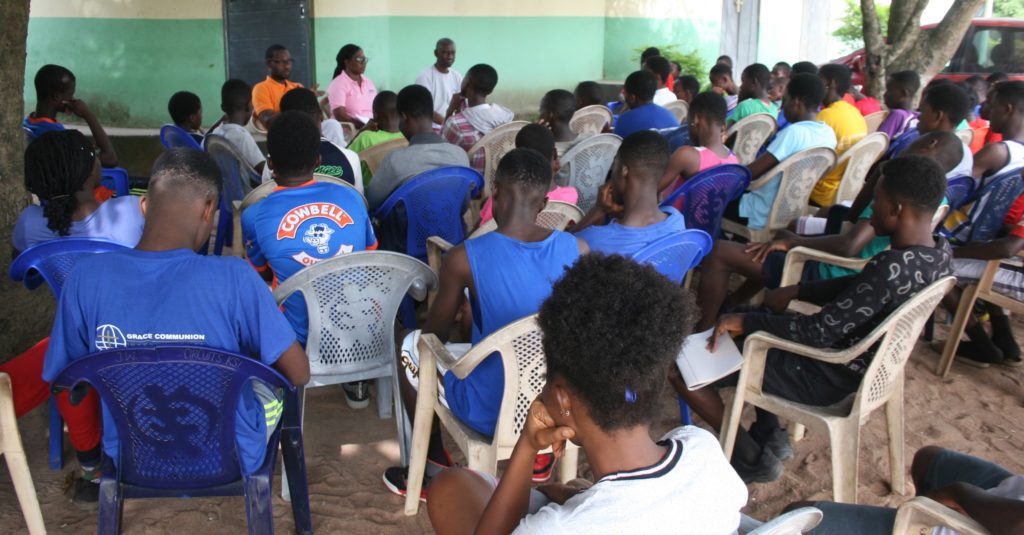 Camp activities included morning devotions, music appreciation, soccer, softball, fireside–chat, volleyball, Christian living, Bible study, bead-making, dance etiquette and debate, along with a banquet night. An outreach activity took campers and staff into the communities around the camp to inform parents and youths not only about the camp and its benefits, but also to invite them to a watch night service on New Year's eve. An educational trip took campers and staff to the Bonsu botanical gardens and canopy walkway where they were briefed about different plants and their medicinal properties.
During the camp, three campers accepted Jesus Christ as their Lord and Savior and were baptized. The baptism was performed by National Pastor Emmanuel Okai and Pastor Jonathan Hammond, host pastor of the Kutunse congregation who had counselled the baptism candidates.