Ted and Donna Johnston send their thanks for the prayers, cards and other expressions of support concerning their daughter Traci (Johnston) Calvert, who recently was diagnosed with cancer (click here for the original prayer request).
Traci is doing well and returns home this week after undergoing the first round of chemotherapy at MD Anderson Cancer Center in Houston, TX. Subsequent rounds will be administered in Mobile, AL. While in Houston, Traci was cared for by her aunt Jan, Ted's sister (shown below with Traci), while Ted and Donna remained in Alabama to help care for Traci's two children and her husband Troy.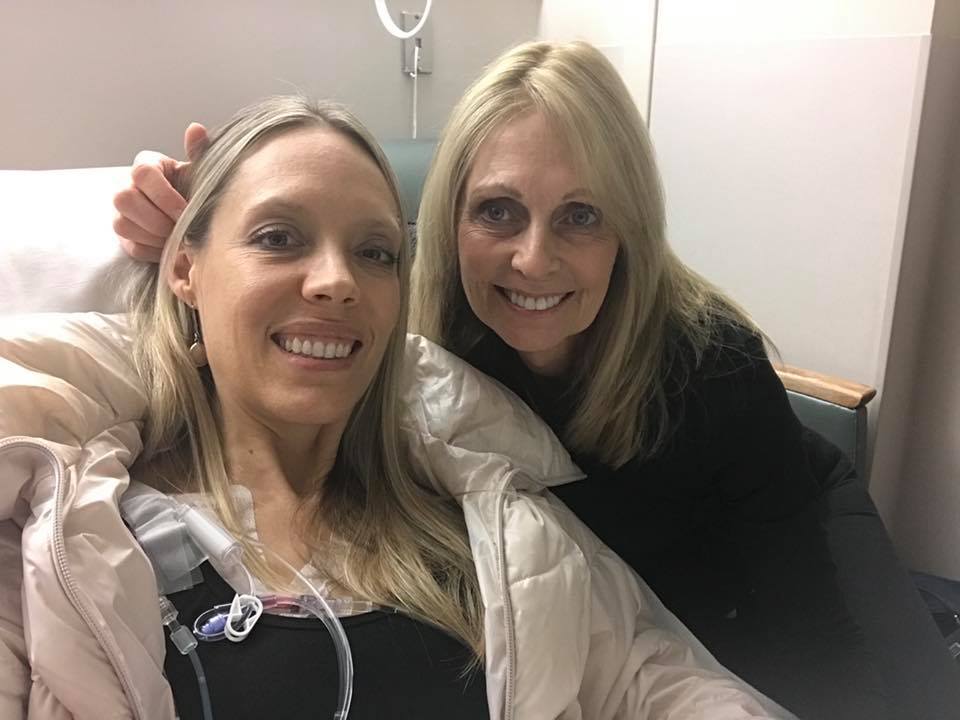 Your continued prayers for Traci are needed and much appreciated. Please pray that the cancer (which was successfully removed in surgery) will not return, and that Traci will be blessed with long life in good health.