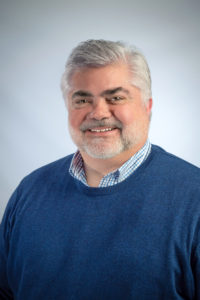 As Treasurer, I have the blessing of observing what God does through generous hearts. What a privilege to be on this mission with all of you! I am excited to share some new options for giving that we are implementing this year. Instead of being limited to giving via envelope or by credit card online, you will now be able to give via text, either during the worship service or whenever you think about it.
You may be wondering why we are making these changes. It helps us serve you better! Electronic giving provides ease for our members and the Home Office staff. You can give easily at any time, and the system allows us to respond with a receipt more efficiently.
Another benefit of online or text giving is that it keeps your information safer and less vulnerable to theft or disruption than the envelope system. Online or text giving via credit card is probably the safest way to give, because your information is encrypted throughout the process making it difficult to disrupt or steal, and the information is permanently deleted after processing, – unless you set up a recurring donation. If you set up a recurring donation, which many people prefer, your credit card information is stored, but behind multiple layers of security. The security of the new options is the main reason we encourage credit card giving online or via text. However, we will continue to honor and appreciate the more traditional giving options.
The new giving options will be available on your congregation's website, or you can find your congregation at gci.org by going to the home page, scrolling down to "Find a Church/Pastor," entering the name of your church in the search box, and using the giving link provided. Text giving will be available after the Regional Celebration in your area. We will continue to communicate with local leaders and treasurers, as well as provide support as we roll out the new option.
Thank you again for your generous donations, which help us share the good news about Jesus! And thank you for considering something new. We think it will benefit you personally and help the Home Office and your local volunteers do their jobs more efficiently.
With appreciation,
Mat Morgan