Four Churches Combine for Worship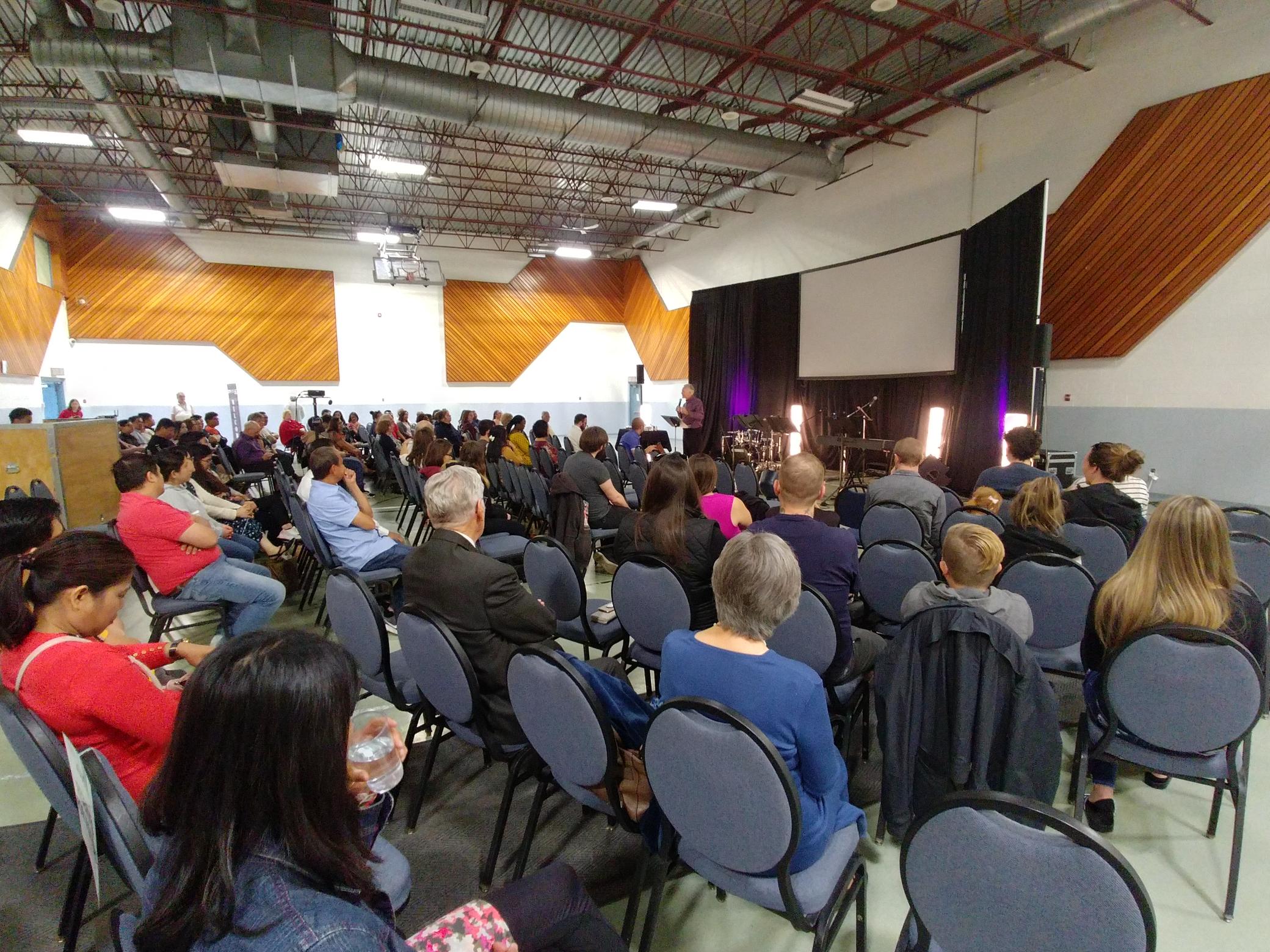 Four churches hold weekly worship services on Sundays (three in the morning, one in the afternoon) in different rooms of the same, large community centre in north-east Calgary. On the Christian Pentecost (June 9, 2019) in a show of Christian unity, a combined worship service was held. The underlying theme was from the words of King David of Israel – "How good and pleasant it is when God's people live together in unity!" (Psalm 133:1)
With an attendance of over 100, the participants were:
City Mosaic Church (Pentecostal Assemblies of Canada)
Firstfruits Church of God (Church of God in Canada / Cleveland, Tennessee, USA)
Calgary Filipino Methodist Church (now independent)
Grace Communion Church (Grace Communion International)
Acts 2:1 When the day of Pentecost came, they were all together in one place.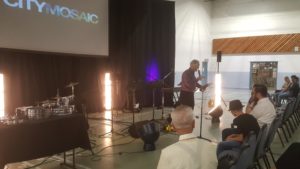 A worship team and a choir from the four congregations responded to the glory of God singing songs such as The Power of Your Love. The four pastors – Jose Velasco, JB Berina, Jeremy Keys and David Sheridan participated either with a biblical message or conducting an offertory and communion in remembrance of our Savior. Members rejoiced in what is held in common – our trust in Jesus Christ as Lord and Savior. The service was followed by lively fellowship and refreshments.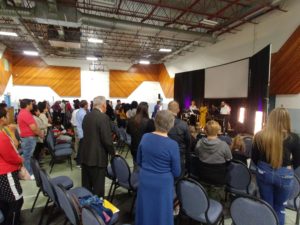 Pastor Jose said, "we were all blessed by this Pentecost event. Glory and thanks to God." Pastor Jeremy commented "it was very encouraging and we look forward to doing it again." Fellowshipping together as followers of Jesus is truly "good and pleasant."
David A Sheridan
Pastor Grace Communion Church
Calgary, Alberta, Canada