We were saddened to learn of the recent death of Linda Holladay, long time GCI member and wife of Pastor Charles Holladay of Bloomington, MN. A memorial service was held Saturday, August 17th at Hillcrest United Methodist Church. The following article is an excerpt from her obituary originally published here.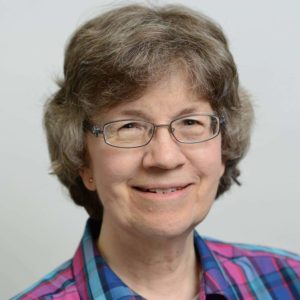 Linda Holladay, of Belle Plaine, passed away at her home on August 3rd, 2019. Her final weeks and days were spent surrounded by family. Though her life was shortened by ocular melanoma, the impact she made on those around her will be a lasting one. Linda was a selfless person in all aspects of the word, always thinking of others before herself, even up to the day she died. She kept a positive attitude throughout and her faith in God never wavered.
Linda was born in Wauseon, Ohio on March 15th, 1952 to Kenton and Marilyn Deily. She grew up the oldest of seven children and thoroughly enjoyed being a part of a large family. She left home to attend Ambassador College in Big Sandy, Texas where she met the love of her life, Charles Holladay. Linda and Charles married in 1976 and were blessed with four children. They moved around the country before eventually settling in Belle Plaine. Linda attended Living Grace Church, where she enjoyed playing hymns on the piano. She also enjoyed tending to her flowers and absolutely loved spending quality time with family, most notably, her grandchildren.
Linda is survived by her loving husband of 43 years, Charles Holladay; daughter Kari (Dylan) Valliere; daughter Julie (David) Wuggazer; son Andy (Tara) Holladay; son Steven (Amy) Holladay; eight grandchildren (soon to be nine); siblings Jo Ellen (Larry) Mavis; Greg Deily, Karen (David) Lintz; Wendy Karcher; Jeff Deily; Connie (Randy) Roberts; and 28 nephews and nieces. Linda was preceded in death by parents Kenton and Marilyn Deily and daughters Lindsey and Erin Holladay.