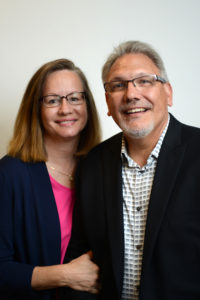 Dear GCI Family and Friends,
Have you ever noticed the relationship the apostle Paul had with his younger proteges? In his first letter to Timothy, Paul wrote like a father figure, calling Timothy, "my true son in the faith" (1 Timothy 1:2). In his second letter to Timothy, Paul writes more like a professor to a student: "Now you have observed my teaching, my conduct, my aim in life, my faith, my patience, my love, my steadfastness, my persecutions, and my suffering…" (2 Timothy 3:10-11). Timothy has journeyed around the Developing Others square with Paul, knowing what he teaches, and how he conducts himself in a range of circumstances related to church life. The relationship blossomed to the place that Paul calls Timothy "my fellow worker" (Romans 16:21). He was a colleague, or as Paul was famous for saying, "a yoke-fellow."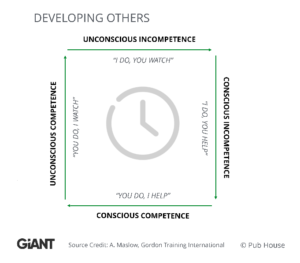 Paul also had a close relationship with Titus, a Greek Christian whom Paul calls, "my loyal child in the faith" (Titus 1:4). Unlike Timothy, who had grown up in the faith through his mother and grandmother, Titus was a testimony to a changed life in Jesus and how Gentiles were being grafted into the church. Titus, who spent 15 years in missionary trips with Paul, was the one who carried the second letter to the church at Corinth ("the severe letter"). Paul identifies Titus as his partner and fellow worker (2 Corinthians 8:23). Paul knew that Titus would handle matters in Corinth in the same spirit and style as himself.
There was a lot of physical movement in Paul's role as the apostle to the Gentiles, so frequently Paul sent Timothy as his ambassador. First Corinthians 4:17 tells us Timothy was sent to Corinth to remind the people there of Paul's ways and teachings. Paul told the believers in Thessalonica he was sending Timothy to strengthen and encourage them in their faith (1 Thessalonians 3:2). Correcting false teaching and establishing sound doctrine was always a priority (the young New Testament church had to be discipled). We also see Timothy appointing elders and establishing church administration. (Paul's letters tell us Titus did similar work.)
In Ephesus, Paul left Timothy behind to oversee the church. Paul had given three years of attention to the church in Ephesus, and it is known as one of the healthiest of the New Testament churches.
Paul also empowered Titus, sending him to straighten out Crete. Crete was the wild frontier where the gospel had only recently arrived. Paul describes the Cretans as, "rebellious people, idle talkers and deceivers, especially those of the circumcision; they must be silenced, since they are upsetting whole families by teaching for sordid gain what it is not right to teach. It was one of them, their very own prophet, who said, 'Cretans are always liars, vicious brutes, lazy gluttons'" (Titus 1:10-12).
Paul gave Titus a ministry action plan, "I left you behind in Crete for this reason, that you should put in order what remained to be done, and should appoint elders in every town, as I directed you…" (Titus 1:5). In other words, "be a living example of what a Christian should be. Don't just go there and teach what a Christian should be like, but show them what they can be, just as you were transformed in Christ."
What a great compliment to both Timothy and Titus that they could be trusted lieutenants who could be assigned to a church and a region that allowed them to be the second generation of leaders in the New Testament church.
Summary
What do we learn about church health from the parallel stories of Timothy and Titus?
Pastors/leaders have different backgrounds and different personalities. Timothy appears to be more tender-hearted and prone to melancholy, and yet an able teacher for furthering and defending the gospel. Titus seems competent and trustworthy to carry out his assignments – even if he is working with brutes and liars. Paul invested heavily in both young men.
Churches are in different stages of development and can differ in the challenges they face. Even mature churches will face challenges when the glory isn't channeled back to God. We have no other choice than to work out of our present reality.
Discipleship is the ongoing work of the church. Sound teaching is great, but it is only impactful when the fruit of the Spirit is evident in the lives of the leaders, and they are living their lives in community with the church and neighborhood.
Development of future leaders will always be the ongoing work of the church. True mentoring is a lot of work and takes a lot of time – Titus traveled with Paul for 15 years. Because of Paul's skillful, intentional development of Timothy and Titus, I am certain these men took to heart the charge from 2 Timothy 2:1-2 to purposefully pass along the faith and ministry skills they learned to other reliable men and women. Timothy and Titus could mentor well because they had been mentored well.
Titus' successor, Andreas Cretensis, eulogized him in the following way: "The first foundation-stone of the Cretan church; the pillar of the truth; the stay of the faith; the never silent trumpet of the evangelical message; the exalted echo of Paul's own voice" (Philip Hughes, Paul's Second Epistle to the Corinthians).
Titus and Timothy were excellent proteges who faithfully followed Paul as Paul walked in the footprints of Jesus. Brothers and sisters, isn't this the same echo we want to resound in the young proteges who are under our care? May the faith go forward with the future Timothys and Tituses to come.
Dedicated to developing others,
Greg Williams