Working alongside Charles and Carmen has been a pure joy. These two servants are fun and deeply caring individuals. They have impacted many with their good teaching and fine examples. This impact will echo through the lives of many people for years to come.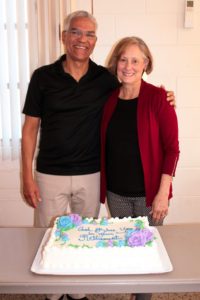 Charles has served alongside me, and an even longer stint with Dr. Joseph Tkach. Joe says the following about the Flemings:
Charles and Carmen Fleming have been more than just a church employee and wife in our fellowship. For me, Charles was not only a consummate pastor but also with Carmen exemplars of a rich marriage in Christ. They were friends who always seemed to be ahead of the curve in understanding theology and rich core of grace upon which proper theology is based. I appreciate that their shared ministry always taught Jesus was the center of God's plan.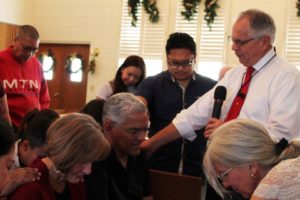 In my time working with Charles, there was never an assigned task that was not handled well and managed to a smooth and fruitful conclusion. It is my heartfelt feeling that he made me feel a real part of his family and he is one of those for whom I can say that I always felt enriched when I was in his company. My only regret is that they live on the other side of the country, which will not prevent me from seeking to be in their company again. Tammy and I pray love and blessings upon this new chapter in their lives.
Join me in wishing Charles and Carmen a wonderful time in their well-deserved retirement. I know that they will stay active in GCI and be a blessing to all they encounter.
Serving Together!
Dr. Greg Williams