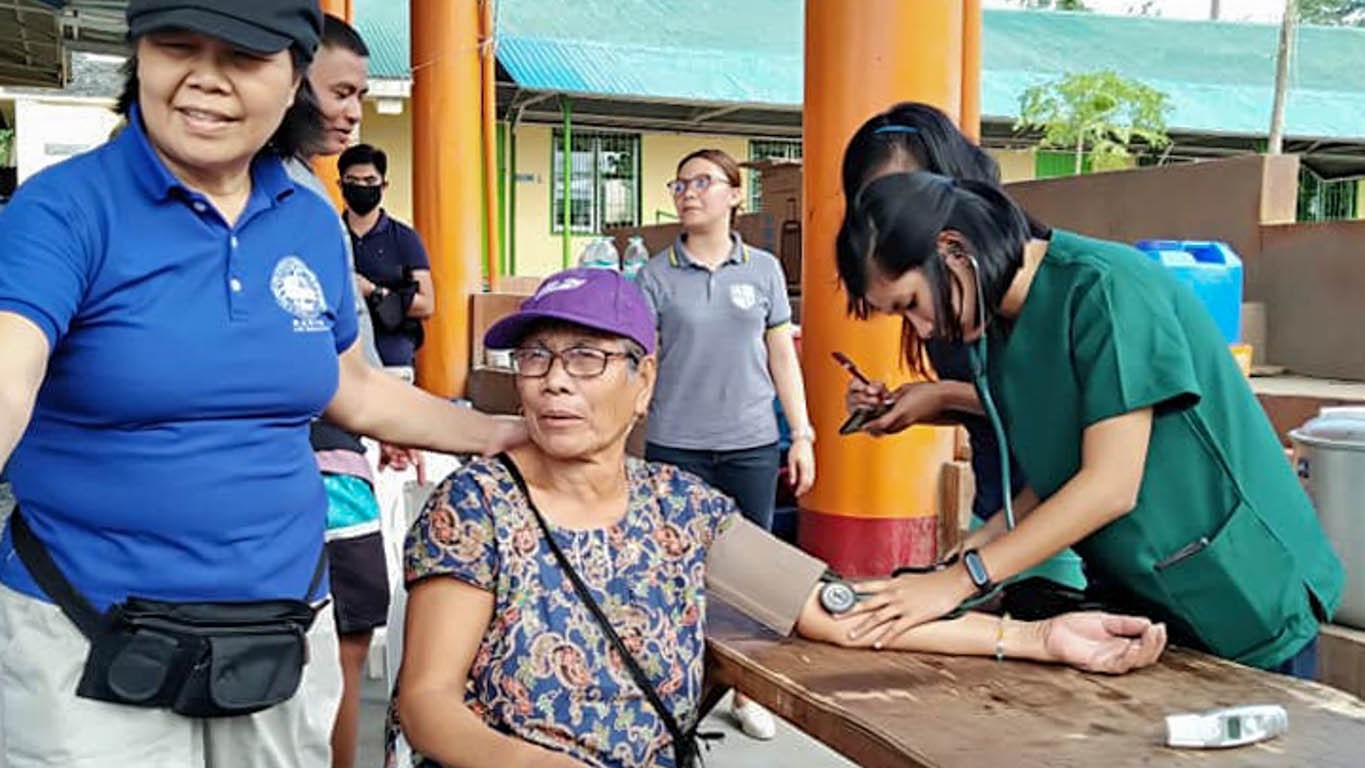 The following article was originally published on the GCI Philippines website. Click here to view the original article.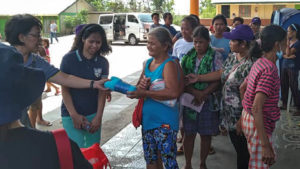 The weather was perfect last Saturday, February 29, for an outreach to the Taal Volcano refugees camped at an elementary school in Barangay Aya, Talisay, Batangas. Several teachers and staff from the Ambassador School for Children (ASC) led by Teacher Adora Barnachea joined our team from Grace Communion Calamba to bring joy and some necessities to around 285 refugees from the Taal Volcano Island who were displaced by the eruption.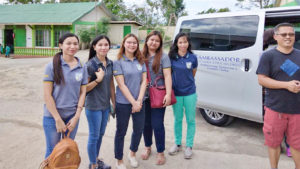 Upon arrival at 11:00 a.m., the teachers were assigned a room to conduct a "children's chapel." At around 11:30 a.m., more than 20 kids came pouring into the room after they were dismissed from their regular classes. They were treated to fun and educational lessons including prayer, Bible stories and games. School supplies and snacks were also given and much appreciated by these kids whose education was disrupted by the eruption.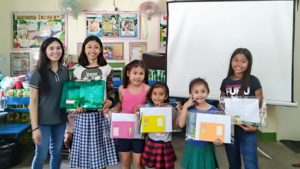 Meanwhile, the rest of us set up tables near the tents and ministered to the adults and very young children who were not of school age yet. Teacher Adora's daughter and her friend, who are both medical students, took the vital signs of some of the adults, while some of our Grace Communion Calamba members conversed and prayed for the needs of a number of evacuees. Relief goods consisting of diapers, underwear, blankets and even more school supplies were also distributed, including a mattress for a senior citizen.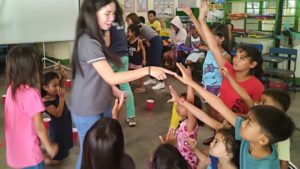 Before 2:00 p.m., it was time to say goodbye to the people that we have come to know and love, having visited them several times this February. We gathered to say a short prayer and thanksgiving for what the Lord has done on this day. I saw grateful hearts not only from the recipients but also from the donors and care-givers who were able to share a part of themselves that day.
Blessings,
Pastor Reuel Avila
District Director for North Calabarzon