Greetings,
I wanted to give you a brief update on my prostate cancer situation.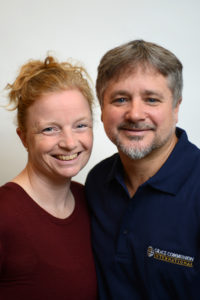 Thank you, one and all, and the family and church members you represent. Our Dad hears your prayers and I can attest that I (and my family) have been carried along by his answers to your requests and praises on my/our behalf.
From the night of the surgery, May 8, I was able to walk without assistance three laps around the hospital ward. Saturday evening I came home (in time for Karen to wait on me on Mother's Day) and have been walking at least a ¼ mile a day except for one night when I walked an additional 1 mile.
With today's procedure out of the way and with a continued good diet and appropriate exercise, I hope to make good steady progress to a new level of healthy. June 10 is the next time we have contact with the surgeon at which time we hope to hear the good news of negative cancer findings in the resected lymph glands.
We are overwhelmed by the love and support, and most of all the grace of our merciful King, Savior and friend, Jesus.
The fervent, effectual prayer of the righteous avails much.
Together with Jesus,
James and family