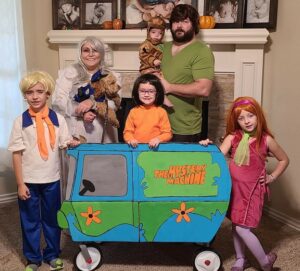 One of our largest community outreaches the past few years has been the Surrey Hills Trunk or Treat. We had over 2,000 people last year, but knew it would not be a safe event to repeat during this pandemic. So the GC Surrey Hills team put our heads together and came up with a socially distanced version we christened the "Ride & Seek Trunk or Treat."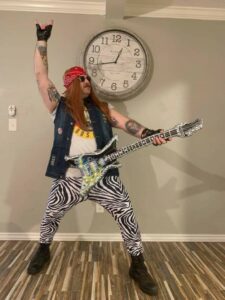 This was a neighborhood event that the whole community came behind, with eight local financial sponsors.
We had 10 neighborhood families set up trunks throughout the neighborhood, each with a social-distance-friendly way to dispense candy to kiddos that came through. We had trunk competitions and a digital costume competition for different ages with prizes and trophies.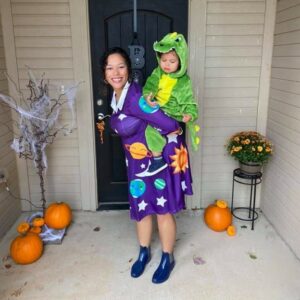 We always talk about how important it is to find and get to know your target neighborhood. After spending years getting to know our neighbors, here are a few things we've learned:
They always show up in a big way. It reminds me of that old saying from the movie Field of Dreams, "if you build it they will come."
If we love their kiddos well, the parents are all in. Our events are always family-friendly and encourage families to come out together and enjoy a multi-generational experience.
The adults in the neighborhood LOVE a good competition.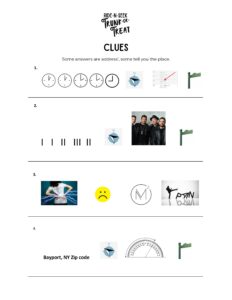 So, with these things in mind, we knew we had to make this special and fun. Instead of simply giving them a list of addresses for each "trunk station," we decided that we would instead give them clues they would have to decipher to find each location. Bring on the competition! This made the entire event much more challenging. We released a printable "blackout card" for people to bring with them to each station and they would get a special mark on those cards as they found each one.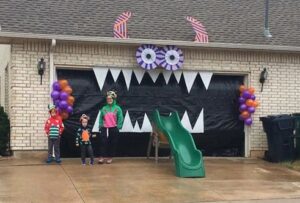 The first 10 families to successfully complete the hunt and return to our "home base" at the church property with their blacked-out cards received grand prize packs. We also had completion prizes for everyone else. Pastor Joe, and his wife Megan along with Nikki and Matt Payne, and others, staffed our home base station and enjoyed a bit of costuming themselves.
It was a wonderful time and we had a great turnout. We had at least 400 participants, but I believe even more participated and chose not to compete. God continually moves and leads us to love our community well, even in the midst of a global pandemic.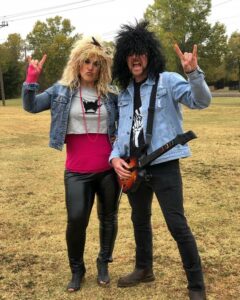 Thinking outside the box has become a new way of life for us. Living in the "uncomfortable" to meet, love, and serve our brothers and sisters in Surrey Hills where they are has been a great blessing. We are so blessed to be able to join Jesus in his works as we participate in what he is doing in Surrey Hills. We are excited, we are humbled, we are thankful, we are loved. We are GCI.
Ceeja Malmkar
Love Avenue Champion
GC Surrey Hills