The Next Leg for GenMin
But you, keep your head in all situations, endure hardship, do the work of an evangelist, discharge all the duties of your ministry… I have fought the good fight, I have finished the race, I have kept the faith. -2 Timothy 4:5-7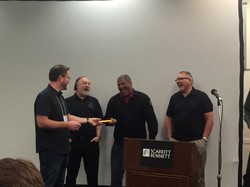 In a 4 x 100-meter relay race, each runner is strategically placed so that the team can use his/her speed to maximum advantage to win the race. No matter what position, the coach wants each team member to run their race to the full and then hand the baton to the next member.
There is a 20-meter exchange zone to hand off the baton but experienced runners know about the additional 10 meters called the acceleration zone. It allows you to get up to full speed as you enter the exchange zone and receive the baton.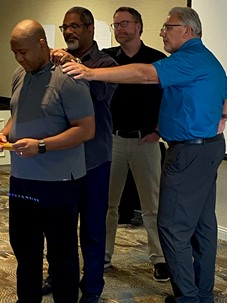 In that spirit, I'm excited to be handing off the GenMin baton to Dishon Mills for the next leg of the race. I have known Dishon and his family for decades. His mom, Shirley, has been an instrumental prayer warrior in my life, my congregation, and my ministry.
When I received the baton from Anthony Mullins in 2017, I knew my leg was to equip the members of the GenMin camps, missions, and ministries for the transformation the Lord was working in GenMin.
Our motto of Loving Kids, Developing Leaders and Sending a Generation added one spirit-led insight. We moved from sending "A Generation" to sending "Generations".
Our focus shifted from loving and building children, youth, and young adults via camp ministry to intentionally setting their sights on local congregational mission fields, connection groups, and neighborhood camps. Now it's time to equip and deploy them.
Dishon has been richly blessed with gifts perfectly suited to lead the discipling, equipping, and sending of those who serve in intergenerational ministry.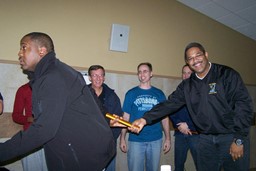 This is the second time I have been blessed to watch him take the next leg of a race with me. Back in 2012, after nearly 20 years of service, I was honored and thrilled to release the New Heights Summer Camp into his capable hands. It was a pleasure to watch God use him in fresh ways, with fresh ideas and deep Christ-centered grounding.
I can't wait to see how the Lord uses him on a national level through GenMin. Like a runner who has given his all and left it on the track, I release the baton and become his biggest cheerleader as he discharges his duties on his leg of the race.
Please join me in praying for Jesus' strategic placement of Dishon and his team as they continue to love kids, develop leaders and send generations into the mission field to join our Lord, Jesus, in what he is doing in the world.
Jeff Broadnax