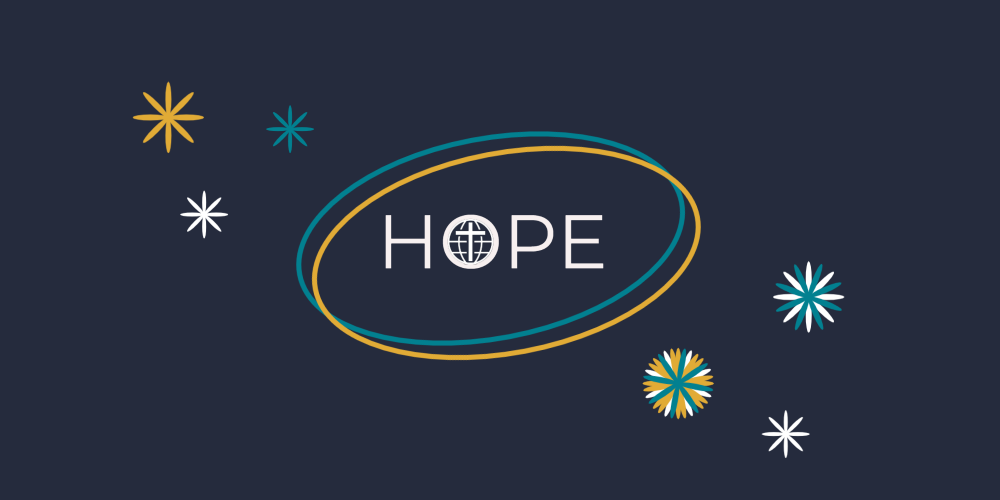 As we prepare to go digital for our denominational celebration, we have a special 2-part challenge for all the young people in our GCI Family. "Project Hope" is open to all children and teens who would like to participate. Here are the details:
Part 1- The Project
As we focus on HOPE, we want to know, "What gives you hope?" The challenge is to create something to show "what gives you hope". Your child's creation could be as simple as a picture or drawing, a sculpture, a poem, a dance, any way he or she would like to express themselves. The sky is the limit when it involves the creativity of young people. Whatever they come up with, we would love to see it!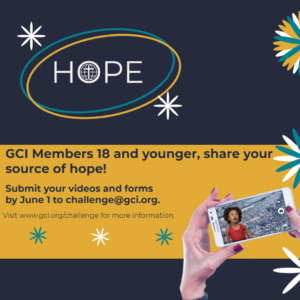 Part 2-The Videos
We are creating something special and need your help! We are asking for a short video of each participant answering the question, "What gives you hope?". Friends, there are no wrong answers here. We are looking for authenticity and are fully prepared for amazing and original answers. Each participant should display their "Project" they created while answering the question.
But wait, there is more!
We need one more short video Clip of each participant clearly saying, "Our hope is in Jesus!" When you're finished, you can email both video clips and the Signed Release Form to us at challenge@gci.org no later than June 1, 2021. (if the files are too large to email, please use the free service on wetransfer.com)
Be sure to check out our GCI Church Hack link on the Basics of Recording for important information like shooting your video horizontally, instead of vertically.
We can't wait to see your final products!