Hello Girlfriends!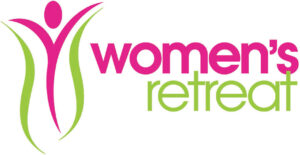 I am happy to announce our 2021 fall retreat at the St. Bernard Abbey Retreat and Conference Center in Cullman, Alabama. Following our year-plus of Covid, I know that many of you have really been looking forward to the chance to spend a relaxing weekend with friends. Faith friends are so important, and these retreats have made it possible to renew friendships as well as make new friends. This retreat center has a beautiful conference room where we have our general sessions, and the bedrooms are adjacent to the meeting area. The bedrooms accommodate two people (twin beds) and each has a private bathroom.
The dates are October 1-3, 2021. Registration begins Friday afternoon at 3 p.m. Snacks will be available, but you will be on your own for dinner that evening. A Cracker Barrel and other restaurants are nearby. This evening is free for getting checked in and relaxing. If you will be arriving after 10 p.m., please let us know ahead of time if possible. My cell phone is (205) 540-1515.
Our theme for the weekend will be The Epic Story of the Bible. From Genesis to Revelation a wonderful story of God's tremendous love for his creation is revealed. The Scriptures reveal an incredible story of redemption through Christ our Lord. "For in him we live and move and have our being…" (Acts 17:28)
Speakers this year include Barbara Dahlgren, Ruth Miller, Sondra Peters and Mary Jo Wheatcroft. Ann Hartmann will be our guest singer again this year! You can go to Ann's website (annhartmann.com) to learn more about Ann's music and ministry.
Dress is casual for the entire weekend. Bring comfy shoes, as you might enjoy a bit of walking. We now have a tradition of great fun playing games on Friday and Saturday evenings, so bring your "play clothes" or pajamas for this! Bring your favorite board games, and label them, please!
The retreat center supplies our bed linens, towels and washcloths. You might want to bring your own water bottles, if you enjoy having bottled water. We do have access to a kitchen and a refrigerator, so we are able to enjoy snacks throughout the weekend. The meals which will be provided are Saturday breakfast, lunch and dinner and Sunday breakfast (total of 4 meals). This year we are planning to have all our meals at the retreat center again. We got such positive feedback from this. Being able to eat "in house" is very convenient and everyone seemed to enjoy the leisurely mealtimes.
We plan to conclude the retreat by noon on Sunday so that those who need to get on the road will have the full afternoon for travel. For those who want to stick around and visit a bit, we can have prolonged "goodbyes" in the retreat center.
We hope you will help spread the word to others who might enjoy the weekend. If you have questions or need more information, contact me at (205) 663-7979 (home), (205) 540-1515 (cell) or email ruth.miller@gci.org.
Please fill out the registration form, include payment, and return it by August 30. This is important, because the retreat center is such a popular place and we need to secure the number of rooms we'll need ASAP! Late registrations will be accepted if space is still available.
I'm looking forward to sharing this weekend with you in October!
With love,
Ruth Miller