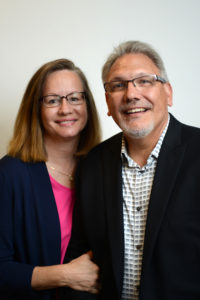 Dear GCI Family and Friends,
World Friendship Day, also known as International Day of Friendship, takes place on July 30th.
The original idea for a day of friendship came from Hallmark cards in the 1930s and was originally celebrated on August 2. The cynical public largely viewed the day as a money-making scheme by Hallmark. Sales of friendship day cards did not take off in Europe and by the mid-1940s the day had faded into obscurity in the USA. However, the idea of a day to honor friendship was adopted by a number of countries in Asia, where it remained a popular custom to reserve a day for celebrating friendships and the exchange of gifts between friends. I'd suggest this speaks to the understanding of the importance of relationships in the Asian culture, which is a strong biblical theme.
The Bible says a lot about the importance of friendship. Here are a few choice verses in Proverbs ESV
The overall theme is that a friend is a companion who can tell you the truth, and who shows up especially in the difficulties of life. The question, "Who can you call at 2:00 am when you are in dire straits?" is quite telling. How long is your personal list?
Having a relationship where you are accepted, understood and well cared for is the most valuable treasure. Anam Cara is a concept that I was introduced to when I participated in an experiential graduate class called Celtic Spirituality. Anam Cara is a Celtic phrase meaning "soul friend."
Dr. William P. Ryan describes Anam Cara as "compassionate presence," a person who knows your heart and intent. In the companionship of a soul friend, you are recognized and known providing a deep sense of trust and belonging. Every one of us needs true, genuine friendship for our spiritual development and growth, and especially for our personal sense of worth and belonging.
Personally, I am blessed with spiritual brothers and sisters who "stick closer" than biological siblings. These friendships are like anchors that keep me grounded and stable. The greatest friendship, however, is the shared relationship with my Lord Jesus who calls me his friend. It is he alone who truly knows me to the depths of my being and loves me in spite of my warts and my moods. It is he alone who will never leave me or forsake me. This same promise is true for you.
Proud to be your friend,
Greg
P.S. The upcoming Denominational Celebration will certainly have the fabric and feel of an International Day of Friendship. It will be a time that we can see our GCI friends around the world and hear marvelous stories of what our friend Jesus has been doing in us and through us. I hope to see you July 23-25!