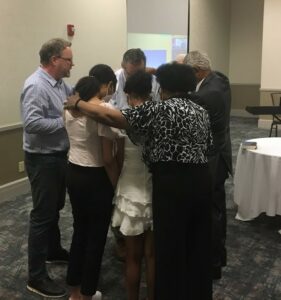 On July 31, in the Atlanta area, I had the privilege to commission Phil Doele as the pastor of GCI Snellville. It was a blessing to have Elizabeth with me as we celebrated Jesus Christ and his unflinching love with the congregation. The day before, we enjoyed the retirement party for their former pastor, David Beckner, and his wife, Gayle.
Installing a new GCI Pastor is a wonderful experience. Within the congregation is a renewed hope through a refined vision in the Holy Spirit, an anticipation for the future, and gratitude for the triune God's provision. Join me in praying for Pastor Phil and Esther during this time of transition.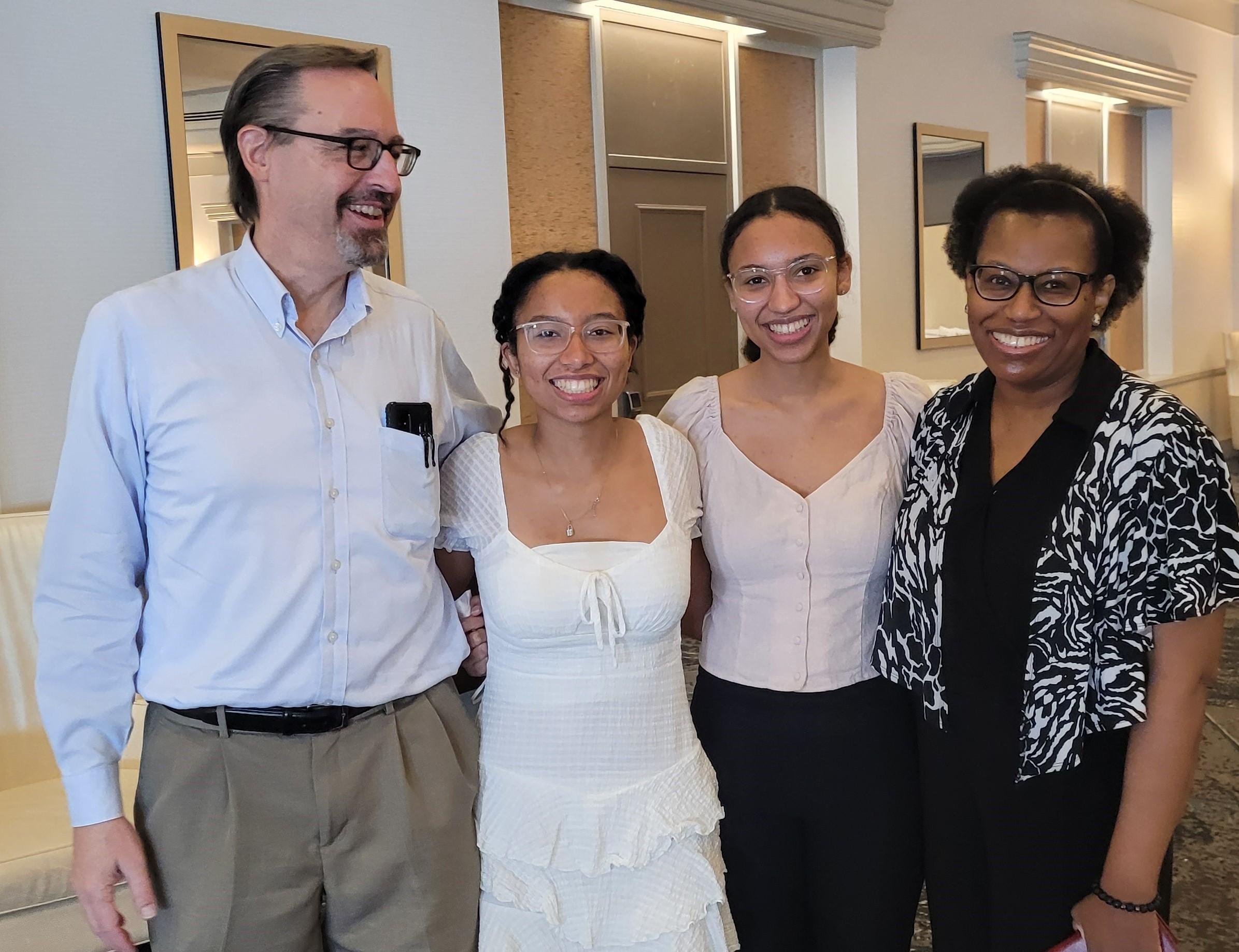 Allow me to share a little about Phil and his family and vocational context. He's married to Esther Carlisle Doele. Many of you will know Esther and the Carlisle family from Alabama. Esther's sister, Jacquelyn Carlisle, is an elder and facilitator of our fellowship group in Montgomery. Please excuse their love for Alabama football! Their older daughter, Christianna, is a student at Georgetown University in the Washington, D.C. area and has served on our regional GC Next team and as a cohost for GC Podcast. Their younger daughter, Eula, will soon begin her freshman year at Yale University in New Haven, Connecticut. Eula is following in her father's footsteps by attending Yale. I can't say enough about Christiana and Eula! They are exceptional young women and emerging leaders in our denomination.
Phil will not only serve as the pastor of GCI Snellville but will continue his full-time employment as an architect. Phil, we are grateful for your humble servant-heart and your deep love for God and your neighbors. Thank you for saying "yes" to God's "yes!"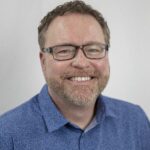 By Anthony Mullins
Regional Director, Southeast