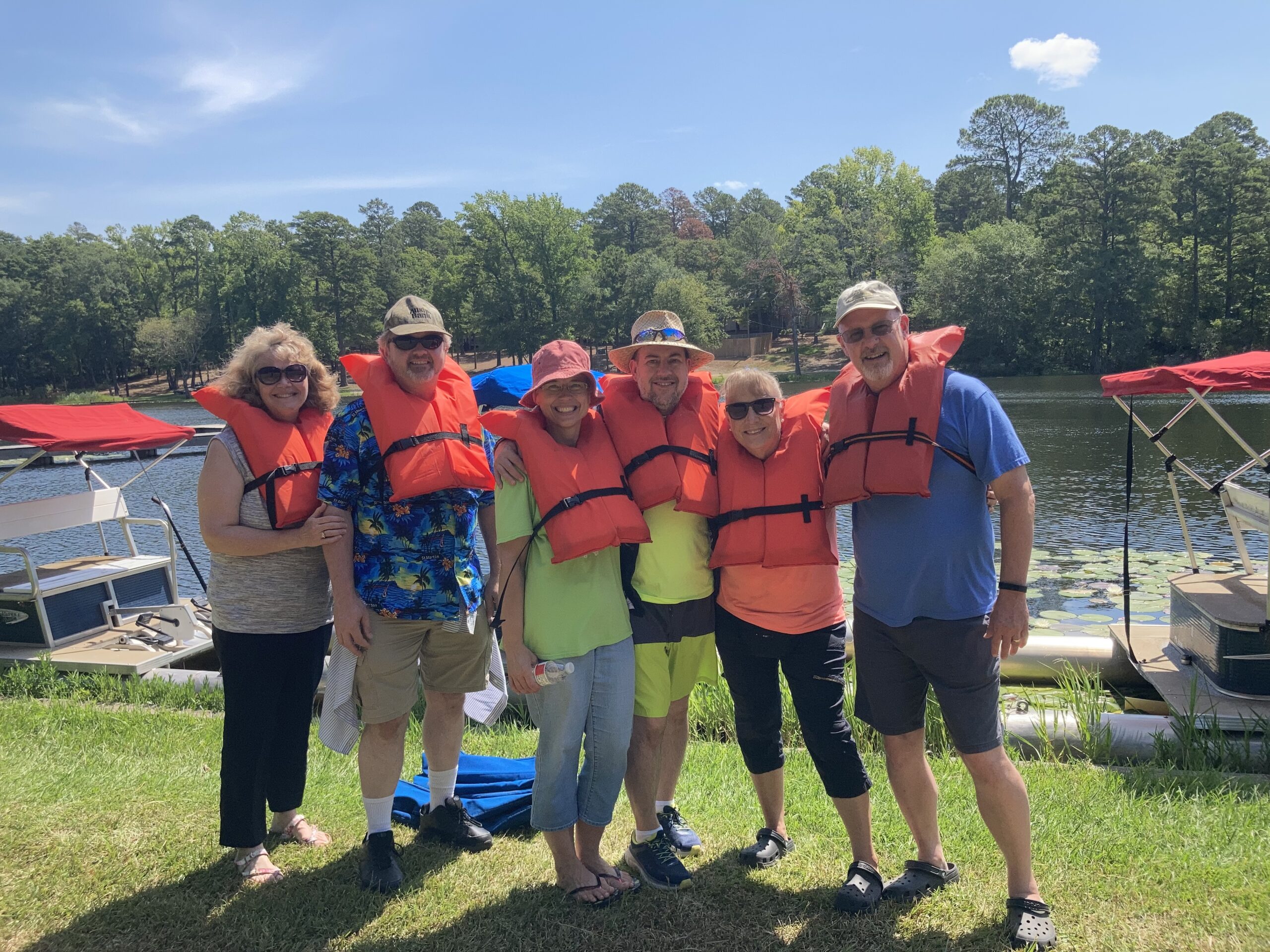 GC Big Sandy's core team (Pastor Jerome and Helen Ellard, Rick and Lois Peterson, and George and Sarah Strub) gathered for a retreat at the rustic and comfortable "Whispering Pines" cabin in nearby Holly Lake Ranch, Texas, in July. The three members of the core team are our Avenue Champions: Rick – Love, George – Hope, and Sarah – Faith.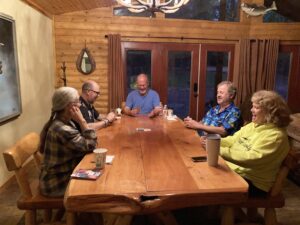 We are very busy people in our congregation and in our lives. As pastor, I desired for us all to get away to rest and get to know each other in a relaxed, natural setting. We shared making delicious meals, sitting outside and watching the deer walk through the yard, and resting in the love of God together.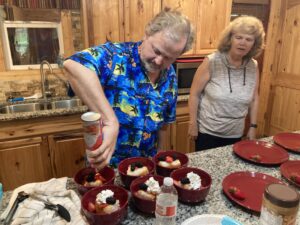 We got to experience a Strub family tradition during one dinner by having dessert first! Food, games, laughter, and good conversation was the order of each day. One of many highlights was when each couple successfully circumnavigated Holly Lake on paddleboats. As Father, Son, and Holy Spirit, God is all about relationship, and this retreat helped us grow closer to him and to one another. I heartily recommend that all church leadership teams spend some rewarding, relaxing time together like this! You and your church will be blessed.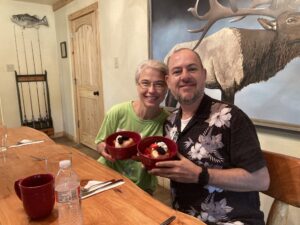 By Jerome Ellard
Pastor, Big Sandy, Texas