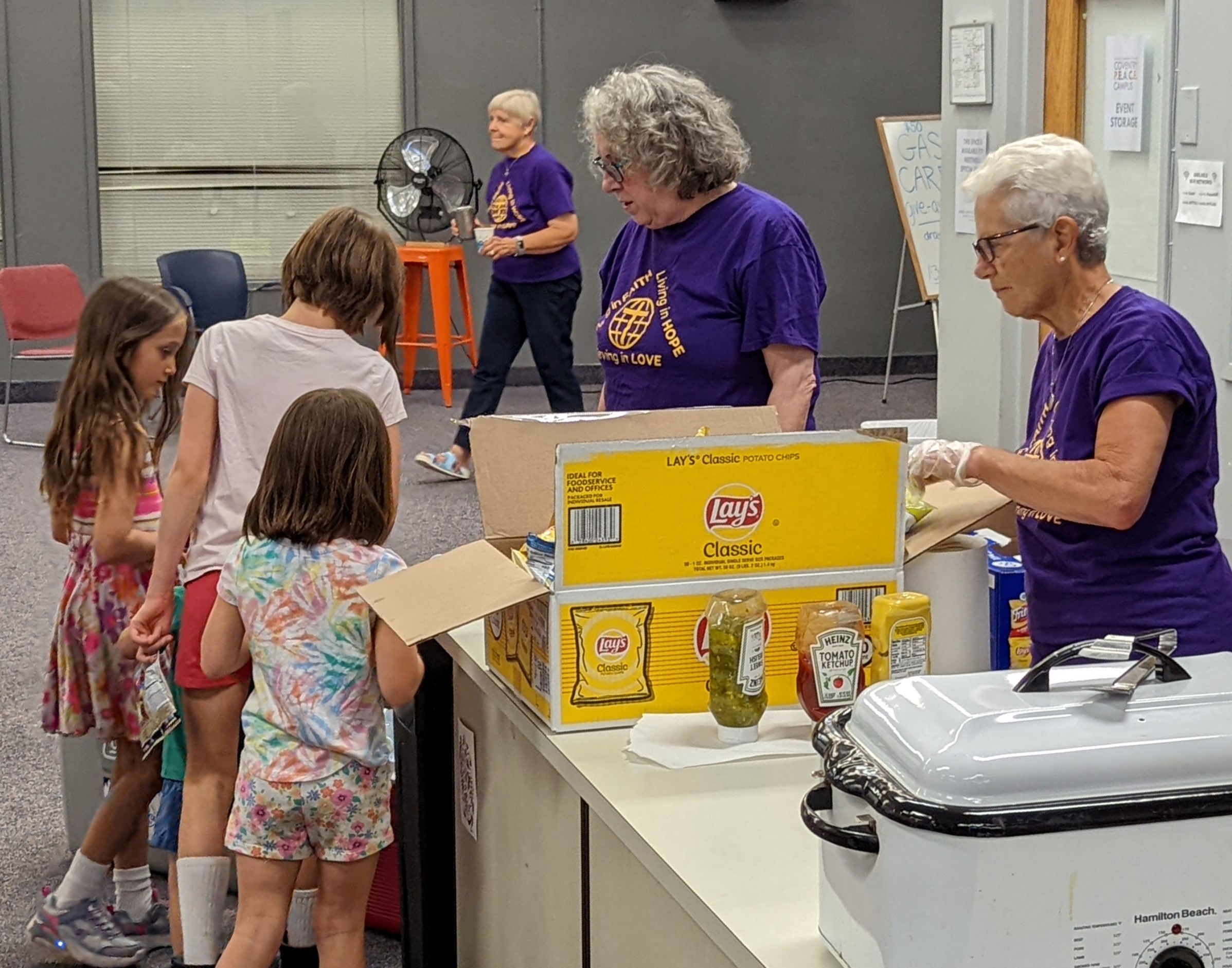 Grace Communion Cleveland held its second Love Avenue engagement event on Sunday, August 14. An advertisement in a Cleveland newspaper invited families to pick up school supplies for the upcoming school year and have a picnic lunch of hot dogs, chips, and drinks. In case of rain, it was decided to hold the event in the large interior common area of our meeting space.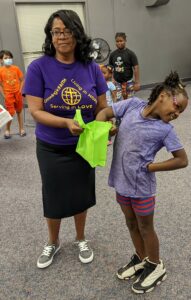 Forty-four happy kids, accompanied by their parents, left with bags of supplies to start off the school year. Three $50 gasoline cards were raffled off to any adult who entered their name in the drawing. A member talked with some of the attendees who inserted their written prayer requests into the prayer wall inspired by the west wall in Jerusalem. The prayer requests were presented to God after the event and kept confidential. Most of the congregation was able to be there, filling the room with friendly smiling faces as they handed out supplies and served food to the guests. Set-up and clean-up went quickly with many hands to help with the tasks.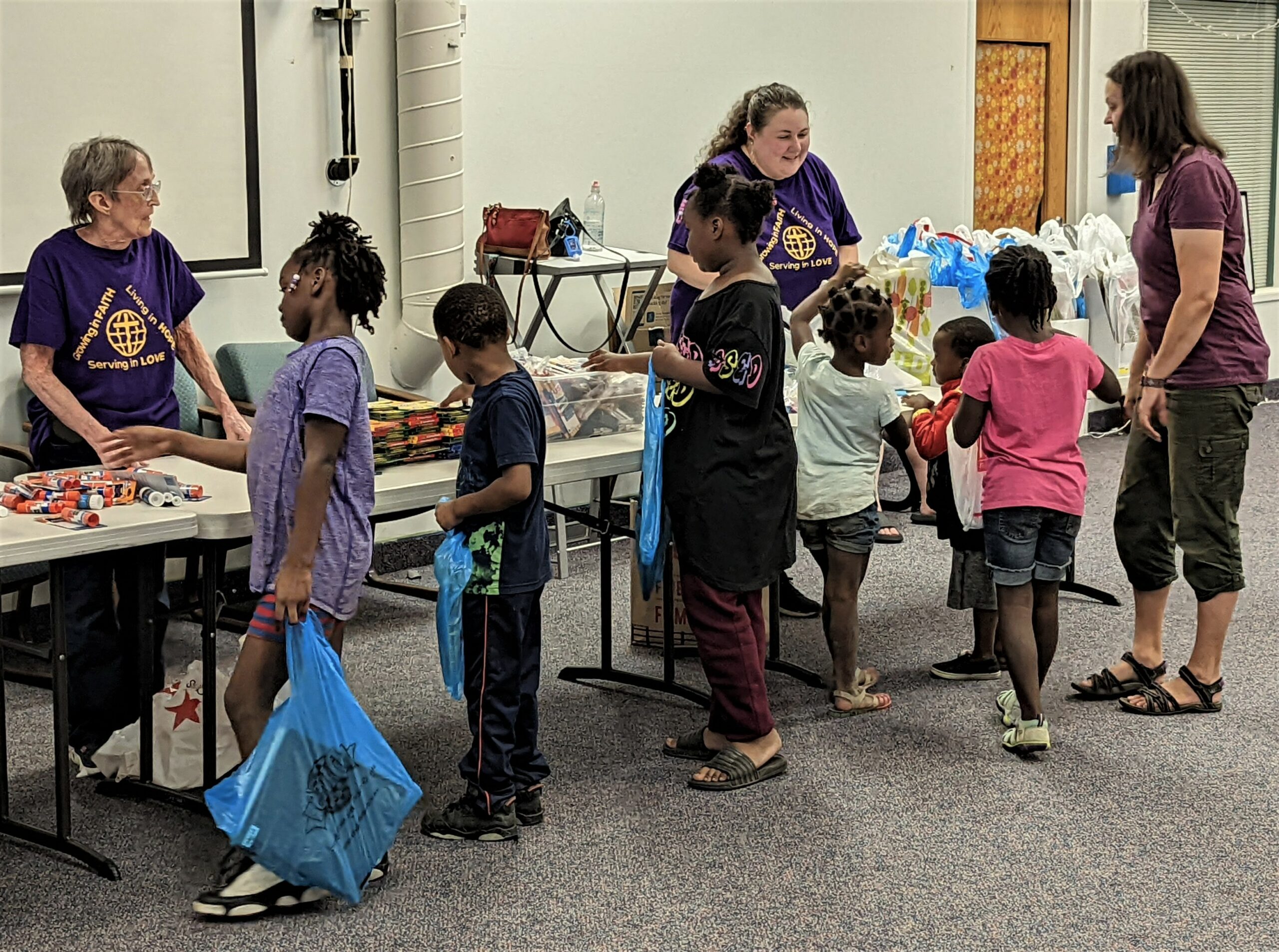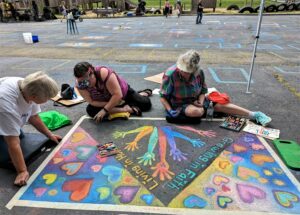 The following Saturday, we engaged with the community at the annual sidewalk chalk art festival sponsored by the organizing tenant of our building, Coventry Peace Campus. We were invited to participate alongside the professional artists with a designated 4'x6' space. Five members of our congregation volunteered and attended a training session before the event so we could make our art stand out.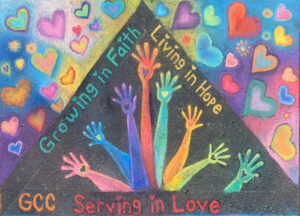 One of our members also came up with our design beforehand, based on our mission, "Growing in Faith, Living in Hope, and Serving in Love." Many other smaller squares and rectangles were painted on the ground for members of the community to come and participate. Our five artists took turns on various parts of the design, which also gave us plenty of time to wander about and interact with the other members of the community.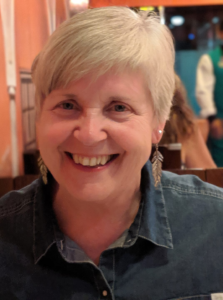 By Pat Shiels
Love Avenue Champion, Cleveland, Ohio